Podcast: Play in new window | Download (Duration: 22:43 — 31.4MB) | Embed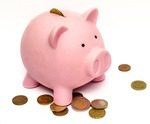 Profiting from your podcast is common and something that most creators consider or hope for at some point. Today, we discuss the ways that podcasters can make money from their shows.
We hope you enjoy today's episode of Podcast Insider; we've worked hard to ensure that you're getting the best podcast knowledge. We'll still be periodically having guests, so if you're interested in being featured reach out to the team.
Today's Hosts: Todd Cochrane and MacKenzie Bennett
Monetize Your Podcast
The many ways in which you can monetize your podcast
Advertising
Programmatic advertising: anyone can do this and ads can be about anything, however you're not in control as the creator

Sponsorships and ad deals: specific to that campaign and have detailed requirements within a contract

Stats factor into any type of ad deal often times

Can be dependent on whether you have built an audience

Joining an ad network can ease the process of finding advertisers and deals
Value4Value (V4V) 
Call-back to last week's episode, very simple once it's properly set up

From Podcast Index team – Blubrry has implemented many of the tools recently
Donations
Loyal listeners may be inclined to donate to you

Tried and true, it's easy to add a donation button to your website anywhere

Cashapp and Venmo are now also very popular and easy to use for this
Premium Content
Early release of episodes for members

Ad-free versions of the show

Bonus content

Extended content

Apple premium

Allows for simplified premium listening for the audience (and our integration for creators)

There are lots of different ways to go about this
Selling Your Own Stuff
Books

Merch

Other products you produce or sell

Courses

Paid webinars, summits and events

Promoting your business
Passive Income
Affiliate marketing

Ads on your website
And of course, just do your podcast for the fun of it and forget the idea of monetization. That is the great thing about podcasting; it's inexpensive and it's quite fun.
---
Got a subject you would like us to cover on the show? Drop an email to mike@blubrry.com (audio, text, video), and we may use it. You can also post a question on the Blubrry Podcasting Facebook group.
The best place for support with any Blubrry product or service is our ticket system (https://blubrry.com/support/). Tickets give the whole team access rather than direct emails or calls.
Fill out our listener survey at surveys.blubrry.com/podcastinsider
Schedule a one-on-one with Todd (hosting customers only). Email todd@blubrry.com

Schedule a tech checkup with Mike (hosting customers only). Email mike@blubrry.com

Send us your podcast sticker and a self-addressed stamped envelope (SASE) and we will send you a Blubrry care package.
Our mailing address:
Blubrry – MacKenzie
150 E. Campus View Blvd. #180
Columbus, Ohio 43235