Podcast: Play in new window | Download (Duration: 23:56 — 32.9MB) | Embed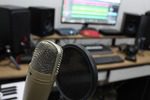 Back from the long holiday week last week, Todd and Mike talk about The Podcast Show London, What started the podcasting idea and Apple's podcast of the year 2022. Plus many more things.
Thanks for joining us on this episode of Podcast Insider. Looking to be a guest on the show? Let us know. Emails are listed at the bottom of show notes.
News
Lots of shows disappeared from Spotify this week. It was a bug at Spotify. It should be corrected now.
Best Practice
When changing your website URL or building a new website, Be careful! It could be an extinction event for your show.
Blubrry News
Newsletter went out earlier this week
Blubrry Pro Tip –  Who vs. How?
Blubrry Pro Tip
Confidence to podcast
Question of the Week
Question: Is it possible to do a show with a new host every episode?    We are doing a company show and want experts in our company to host an episode and pass the hosting around to different people in the company. 
Answer: Yes, everything is possible! In Podcasting, there are no rules for the content.   We do that on this show. We rotate between 3 hosts and sometimes other people. The key is to have a standard format. Or maybe one point person that does the intro every time and turns it over to that episode's host. 
Got a question you'd like us to answer on the show? Drop an email to mike@blubrry.com (audio, text, video) and we may use it. You can also post a question on the Blubrry Podcasting Facebook group.
The best place for support with any Blubrry product or service is our ticket system (https://blubrry.com/support/). Tickets give the whole team access rather than direct emails or calls.
Coming to you this week from the New Media Production Studio in Coldwater, Michigan & Mike Dell's World Studio in Traverse City, Michigan. Produced by the Blubrry Pro-Production team.
Fill out our listener survey at surveys.blubrry.com/podcastinsider
Schedule a one-on-one with Todd (hosting customers only). Email todd@blubrry.com

Schedule a tech checkup with Mike (hosting customers only). Email mike@blubrry.com

Send us your podcast sticker and a self-addressed stamped envelope (SASE) and we will send you a Blubrry care package.
Our mailing address:
Blubrry – MacKenzie
150 E. Campus View Blvd. #180
Columbus, Ohio 43235