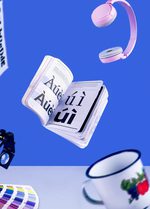 Obtaining consistent and lucrative advertising partners can be one of the biggest mysteries and pain points for independent podcasters. However, you don't have to wait until you hit the illustrious 10k downloads per episode mark to start having great advertisers and partnerships on your show. It may take a little elbow grease and strategy, but here are a few ways to find podcast advertisers that you are jazzed about, even as a small to mid-sized podcast.
What Brands Do You Like and Use?
Partnerships where you are truly a fan of the brand makes pitching them as an advertiser easier because the connection is authentic. A powerful practice is to track every brand you use for a week. Keep a notebook handy, and from when you wake up to the time you go to bed write down the brands you use for everything. This includes beauty and hygiene, subscriptions, favorite food brands, coffee, socks, your car, anything! At the end of that week, pick three to five of these and message them through their website or social media, even simply asking for the email of the person that handles partnerships. From there, you can craft a pitch email telling them about your show, how you are a personal fan of the brand and would love to strike up a deal, whether it's paid, affiliate, trade, etc.
What Brands Does Your Audience Use?
Ask your listeners in person, via email or a social media poll what some of their favorite brands are. You can even make it fun and interactive by breaking it up into different categories.  

Get creative and brainstorm everything about your listeners' purchase decisions and their own brand loyalty. Where do they vacation? What types of advertisements would be fun for them to hear on your show? Are your listeners comedy nerds, history buffs, sports enthusiasts? From there, some new brands and possible advertising partners could pop up.
Take the Path Less Traveled
There are the big players that show up in many podcasts week after week, and we can probably all name the green powder, underwear brands and dinners in a box that take up a lot of the space. Instead of trying to sit at the popular kids' table, think about the other companies within the genre that might also want some love. I recently had success when I direct messaged a brand of a green powder that wasn't Athletic Greens, and told them I was a big fan. After talking with their marketing team, they confirmed that they were also looking for podcasts, and it's a partnership love story now on both sides.
Who Needs To Sell Stuff in a Town Near You?
If your podcast has a more local listenership, reach out to the neighborhood music venues, theaters, comedy clubs, museums and hotels. These places always have a need to advertise on a rotating basis.

Look at the local papers and in alternative magazines to see who is advertising. Just because they aren't already advertising on podcasts doesn't mean you can't be their first! Be ready to communicate with their team what a podcast is, and why it's so special.
Wow Them with Value
To beef up the value of the partnership, you can offer added goodies such as Instagram Reels, TikTok, LinkedIn, etc. 

Build in a way to tie in the products into live listener events or a podcast listener Zoom party. 

Do a giveaway with the product through your podcast. 

Be proactive and ask them if they have any new messaging for your reads or posts, or any special seasonal offerings.
Follow Blubrry to stay up to date with all podcast news while you are finding those dream advertising partnerships. Blubrry's pro hosting podcasters can utilize the dynamic ad insertion capabilities now, and all Blubrry users should look for our next offering, programmatic podcast advertising, coming later this summer. Be sure to follow @Blubrry or @Blubrry_podcasting on all social media places.  Facebook, Twitter, LinkedIn and Instagram.
____________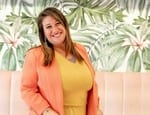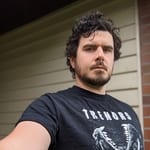 Meryl
 Klemow is a podcast writer, guest booker, and co-host of the 
Campfire Sht Show 
podcast. 
Meryl
 is a part of the Blubrry content team, and a Senior Copywriter at Podfly Productions. She also has a T-shirt line, 
Pre-Canceled
. Say hi to 
Meryl
 on Instagram at 
@MerylKlemow
.