Podcast: Play in new window | Download (Duration: 32:43 — 44.9MB) | Embed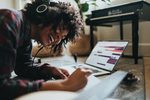 Looking to monetize your podcast? Luckily, Blubrry has programmatic advertising coming soon to our platform for all hosting customers. Mike and Todd chat about what this will entail with our podcasters and lots on Spotify, as they had lots to say in a presentation earlier this week on their future, RSS feeds and their active monthly users.
Thanks for joining us on this episode of Podcast Insider. Looking to be a guest on the show? Let us know. Emails are listed at the bottom of show notes.
News
From Podnews: Maya Prohovnik, who oversees Spotify's creator tools across podcasting, described RSS as "outdated technology", and said they have been able to replace it for their on-platform distribution. She also claimed that every new Anchor show brings 2.5 new monthly active users to the Spotify platform. Ashley Carman's Twitter thread on it

here

.  Spotify Investor Day recap here.
Apple Podcasts changes some of their user agents (very geeky) but good news
Best Practice
Instagram Stories: Great for promoting episodes specifically, and use posts to promote the show overall. When new episodes are released the 24hr story option is an easy way to share new content or content that is currently relevant. Posts tend to be more useful for the long haul.
Blubrry News
Blubrry Pro Tip
Podcast environment  
Question of the Week
Q: From Janet Lewis on Facebook. "Since the pandemic, I have been recording my podcasts online using zoom BUT my podcast editor just shared with me that my guest and myself are speaking at different levels. If you are recording a podcast via zoom are you just using the output from zoom OR are you using additional tools to ensure you and your guest are speaking at the same level?"
Answer: I [Mike] would recommend you run the file through Auphonic (Auphonic.com) It will auto-level your episode file for you so both parties sound at the same level. The Blubrry Pro team uses it for Podcast Insider and it works very well.
Todd: You may also want to consider not recording in Zoom. You may want to consider something like a Rodecaster that integrates with Zoom but will allow you to control levels.
Got a question you'd like us to answer on the show? Drop an email to mike@blubrry.com (audio, text, video) and we may use it. You can also post a question on the Blubrry Podcasting Facebook group. 
The best place for support with any Blubrry products/services is our ticket system (https://blubrry.com/support/). Tickets give the whole team access rather than direct emails or calls.
______________
Coming to you this week from the New Media studio in Coldwater, Michigan & Mike Dell's World Studio in Traverse City, Michigan.  Produced by the Blubrry Pro-Production team. 
NEW! Fill out our listener survey at surveys.blubrry.com/podcastinsider 
Schedule a one-on-one with Todd (hosting customers only). Email todd@blubrry.com

Schedule a tech checkup with Mike (hosting customers only). Email mike@blubrry.com

Send us your podcast sticker and a self-addressed stamped envelope (SASE) and we will send you a Blubrry care package.
Our mailing address is:
Blubrry – MacKenzie
150 E. Campus View Blvd. #180
Columbus, Ohio 43235