Podcast: Play in new window | Download (Duration: 1:34:57 — 130.4MB) | Embed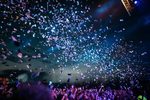 When this show started in 2008 we never could have imagined that we'd be at episode 300 now. Join us as we celebrate the 300th episode of Podcast Insider today! MacKenzie joined Todd and Mike to host this time and they reminisced about the past versions of the show, podcast advertising instances and where podcast listeners live.
Thanks for joining us on this episode of Podcast Insider. Looking to be a guest on the show? Let us know. Emails are listed at the bottom of show notes.
Live Facebook recording with Todd, Mike and MacKenzie
News
Best Practice
Celebrate your big wins publicly. Such as… your 300th episode of your podcast.
Some History of This Podcast
Started as the "Blubrry & PowerPress Community Podcast" in 2008ish.  

Restarted started as The PowerPress Podcast with MacKenzie in 2015.

A second podcast was added called "Your Podcast" with Todd and Mike (terrible name) in 2017.

We combined them to form Podcast Insider in 2019. First episode

here

.
Blubrry News
Blubrry Pro Tip
Tweaking Sound Design and Music
Interview
Robert Riggs, True Crime Reporter and Fox Nation TV show "Freed to Kill"
Learn more here.
Question of the Week
Question: From Ted Newill, Medical Device Success podcast
I have been invited by a trade show organizer to conduct a podcast from the trade show floor. This is one of their tactics to liven up the show. I will probably do 2 or 3 podcast interviews in one day. You have been to trade shows so you know what the noise level can be. What kind of gear do you recommend I use to keep the background noise to a minimum. Headsets with microphones? Lavalier mics? Etc.
Answer: A headset mic such as the Audio-Technica BPHS1 is a good option. Use that with a Mixer, portable recorder or interface that takes XLR. Any hand-held DYNAMIC mic should work. The background noise would add "ambiance" to the on location sound. Personally [Mike], I use a zoom H5 recorder with 2 hand-held dynamic mics and it's good enough.
Got a question you'd like us to answer on the show? Drop an email to mike@blubrry.com (audio, text, video) and we may use it. You can also post a question on the Blubrry Podcasting Facebook group. 
The best place for support with any Blubrry products/services is our ticket system (https://blubrry.com/support/). Tickets give the whole team access rather than direct emails or calls.
______________
Coming to you this week from the Blubrry Studio in Columbus, New Media studio in Coldwater, Michigan & Mike Dell's World Studio in Traverse City, Michigan.  Produced by the Blubrry Pro-Production team. 
NEW! Fill out our listener survey at surveys.blubrry.com/podcastinsider 
Schedule a one-on-one with Todd (hosting customers only). Email todd@blubrry.com

Schedule a tech checkup with Mike (hosting customers only). Email mike@blubrry.com

Send us your podcast sticker and a self-addressed stamped envelope (SASE) and we will send you a Blubrry care package.
Our mailing address is:
Blubrry – MacKenzie
150 E. Campus View Blvd. #180
Columbus, Ohio 43235