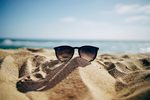 Vacation is all we ever wanted, but it's hard to take quality time off when you are a podcaster with a consistent show to keep moving along. Taking a summer break is something that is completely up to you; and it's your choice how long you decide to be off. If you are feeling the pull to take some time off this summer but still keep your show moving and grooving, check out our tips below.
The advantages of taking a podcasting summer break include: 
Time spent with family, friends or even just by yourself 

The ability to pause and look at the past season to see what worked, the upcoming shows you plan for after your break and how you want to shape them from your previous experience 

The chance to keep recording even without releasing a new episode and get ahead for when you do return. You can use this time to bank recordings, get them edited and even start to create marketing materials.
I caught up with podcaster Ian Shoff of the Movie Cinema Film Club podcast, who has a great perspective on taking a summer break. "After a year of recording on a nearly weekly basis, I'm taking off from mid-August to October to bicycle across America. It has been a bucket list item of mine for 10 years and I'm finally going for it! Being on the bike will be good for me to disconnect and dream up new content for the show."
If you choose to, there are plenty of options to stay top of mind with your subscribers.
Everyone loves a good "best of" or recap episode. Podcaster and

Purely Elizabeth

CEO Elizabeth Stein ran a

Season 3 wrap-up

to her show, where she included some top tips she learned over the season run.

Give your audience advance notice by mentioning the break on your show for the two to three episodes before you take off.

Post about what you are doing while on break, and your audience will feel more connected with you and as though they are on your journey with you. Keep that parasocial relationship strong.

Take this time to really hone in on your strongest social platform and post-behind-the-scenes content, respond to trends or create audiograms from recent episodes and repurpose them as shareable posts.

Ask your audience via IG poll or email list what they want to see more of when you return.

Consider premium content or a subscription model like Patreon to stay in touch. Maybe premium subscribers still get an episode, while general subscribers have to wait it out.
Fears may arise of your audience moving on and forgetting about you, or the show losing the momentum you worked so hard to create. As long as it's clearly communicated with your audience in as many ways as possible, they will support you and will be even more excited about your return.
Follow Blubrry to stay up to date with all podcast news while you are enjoying that break. Be sure to follow @Blubrry or @Blubrry_podcasting on all social media places.  Facebook, Twitter, LinkedIn, and Instagram. They'll be releasing the 300th episode of their company show, Podcast Insider, this week, stay tuned for a lively conversation!