Podcast: Play in new window | Download (Duration: 28:41 — 39.4MB) | Embed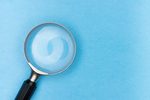 Learning never stops in podcasting. Recently, the team at Apple explained how Apple podcast search works and the results it gives, in terms of user behavior, metadata, and more. Speaking of learning, we go over 3 lessons on audio marketing, tips for respecting your listeners time and some branding recommendations for your podcast.
Thanks for joining us on this episode of Podcast Insider. Looking to be a guest on the show? Let us know. Emails are listed at the bottom of show notes.
News
Best Practice
Set a podcast mission, similar to a company mission. What do you want your listeners to get out of this podcast and what action steps will you take to make those goals happen?
Blubrry News
Blog Post: Branding for your Podcast – by MacKenzie Bennett
Next week is our 300th show! (Yay us!) MacKenzie will be joining us to celebrate since she was the one who started the PowerPress Podcast which turned into Podcast Insider. Also, we have a great interview scheduled.
Programmatic form here
Blubrry Pro Tip
Respecting Listeners Time
Question of the Week
Question: Why are all the apps & directories so strict on podcast artwork? What are the rules?
Answer: Apps need to have a consistent aspect ratio. Everyone picked square as it's the easiest. As far as the content of the image, no rules other than common sense.
As for the technical rules…  The image must be PNG or JPG in RGB.  (lots of letters there) Apple wants between 1400 and 3000px SQUARE images.  All the other apps and directories will take an image in that size range.  BUT the other size thing is file size. Try to make it less than 500kb in size.  It will work a bit larger than that, but no need to have an image that is too big.  Most people are seeing it on their phone screen at 1×1 inch.  My images are all 1400x1400px.  That is good enough and gets the job done.
Got a question you'd like us to answer on the show? Drop an email to mike@blubrry.com (audio, text, video) and we may use it. You can also post a question on the Blubrry Podcasting Facebook group. 
The best place for support with any Blubrry products/services is our ticket system (https://blubrry.com/support/). Tickets give the whole team access rather than direct emails or calls.
______________
Coming to you this week from the New Media studio in Coldwater, Michigan & Mike Dell's World Studio in Traverse City, Michigan.  Produced by the Blubrry Pro-Production team. 
NEW! Fill out our listener survey at surveys.blubrry.com/podcastinsider 
Schedule a one-on-one with Todd (hosting customers only). Email todd@blubrry.com

Schedule a tech checkup with Mike (hosting customers only). Email mike@blubrry.com

Send us your podcast sticker and a self-addressed stamped envelope (SASE) and we will send you a Blubrry care package.
Our mailing address is:
Blubrry – MacKenzie
150 E. Campus View Blvd. #180
Columbus, Ohio 43235