Podcast: Play in new window | Download (Duration: 24:05 — 33.1MB) | Embed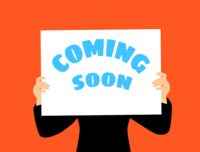 Apple Podcasts will be making it easier for all new podcast – free and premium – to submit to their directory. Blubrry is one of a handful of podcast hosts that will be implementing this into their platform when Delegated Delivery is launched in fall of 2022. Stay tuned for more details this summer.
Thanks for joining us on this episode of Podcast Insider. Looking to be a guest on the show? Let us know. Emails are listed at the bottom of show notes.
News
Best Practice
Be everywhere (you can) with your podcast.
Blubrry News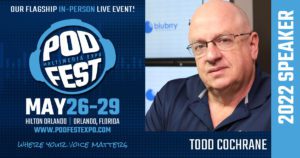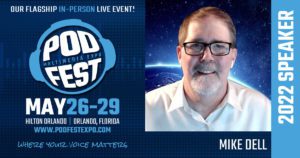 Blubrry Pro Tip
Improving your range as a podcaster
Question of the Week
Question: Stats — what is the difference between downloads and listens?
Answer: Nothing really. A 'listen' is the same as a 'download'. The terminology changed due to the IAB 2.1 standards that came out last year. If someone comes to a website and plays a podcast in a web player, to the server, that is a download (not a stream). So, when we redesigned the stats system we changed the term to listen instead of using download, but you can think of them as the same thing. Just a new name.
Got a question you'd like us to answer on the show? Drop an email to mike@blubrry.com (audio, text, video) and we may use it.
The best place for support with any Blubrry products/services is our ticket system (https://blubrry.com/support/). Tickets give the whole team access rather than direct emails or calls.
______________
Coming to you this week from the New Media Studio in Coldwater, Michigan & Mike Dell's World Studio in Traverse City, Michigan. Produced by the Blubrry Pro-Production team.
NEW! Fill out our listener survey at surveys.blubrry.com/podcastinsider 
Schedule a one-on-one with Todd (hosting customers only). Email todd@blubrry.com

Schedule a tech checkup with Mike (hosting customers only). Email mike@blubrry.com

Send us your podcast sticker and a self-addressed stamped envelope (SASE) and we will send you a Blubrry care package.
Our mailing address is:
Blubrry – MacKenzie
150 E. Campus View Blvd. #180
Columbus, Ohio 43235