The Outlier Podcast Festival Review – Thursday May 5 and Friday May 6 at the Native Hostel in Austin, Texas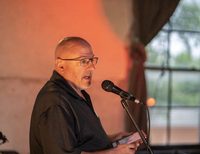 The Blubrry team packed up our cowboy boots and denim shorts this week and headed to Austin, Texas. Our destination was the Outlier Podcast Festival, a traveling event held in major cities across the country that provides the podcasting community in the hinterlands a chance to connect with each other and with industry giants.
The event,  founded by  Ever Gonzalez and run by Ever and Outliers co-creator Arielle Nissenblatt,  was held at the funky Native Hostel. Blubrry's CEO Todd Cochrane kicked off the festival on Thursday with a keynote on the state of the podcasting industry; and a glimpse into the future with some important tips on building diversity and protecting your brand. The night followed with talks on remote recording, overcoming podfade and easier ways to leverage podcast subscription and premium platforms.
Saturday morning started with delicious breakfast tacos, sponsored by the Podcast Movement, which fueled attendees and speakers for the busy day of learning and networking about to come. The event featured panels and keynotes on marketing, branding, monetizing and developing your own identity as a podcaster/podcasting expert.
A few key takeaways from the Outlier Podcast Festival: 
Record for your audience; write for Google.

We are making momentum toward more diversity and inclusion in podcasting, but there is still much work to do.

Podfade is real, and our industry has a very high rate. In the past 30 days, out of the 4 million listed podcasts, only 372,000 published new episodes. 

It's important to support other podcasters in your community and to ask for help when you need it. The podcast community is made up of many "Outliers" who are a great resource to bounce ideas of and can help to keep you accountable.

Having your own website is critical. Don't rely on having your home-base on someone else's platform. It's important for podcasters to protect their brand.

Social media (and marketing in general) can seem overwhelming, but you don't have to be all things to all people. Find one or two places that you enjoy posting, where your audience also hangs out, and focus your efforts there.
Stay tuned with Outlier's announcements to see when the festival is coming to a city near you. Word on the street is that the Outliers will be hitting the West Coast with a Los Angeles festival in September.
Follow Blubrry to see what Podcasting Events we are headed to next. Be sure to follow @Blubrry or @Blubrry_podcasting on all social media places.  Facebook, Twitter, LinkedIn and Instagram.
____________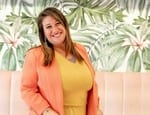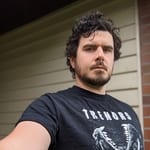 Meryl
 Klemow is a podcast writer, guest booker, and co-host of the 
Campfire Sht Show 
podcast. 
Meryl
 is a part of the Blubrry content team, and a Senior Copywriter at Podfly Productions. She also has a T-shirt line, 
Pre-Canceled
. Say hi to 
Meryl
 on Instagram at 
@MerylKlemow
.