Refinements made to the onboarding process within PowerPress makes starting a podcast easier.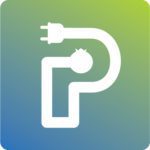 Having a website can be critical for your podcast, especially to ensure audience growth. We're reminding you of this to also tell you that we've updated our onboarding process for PowerPress, our publishing podcast plugin for WordPress. By the end of the process, you'll be publishing your first episode and on your way to submitting to numerous podcast directories. Talk about efficiency.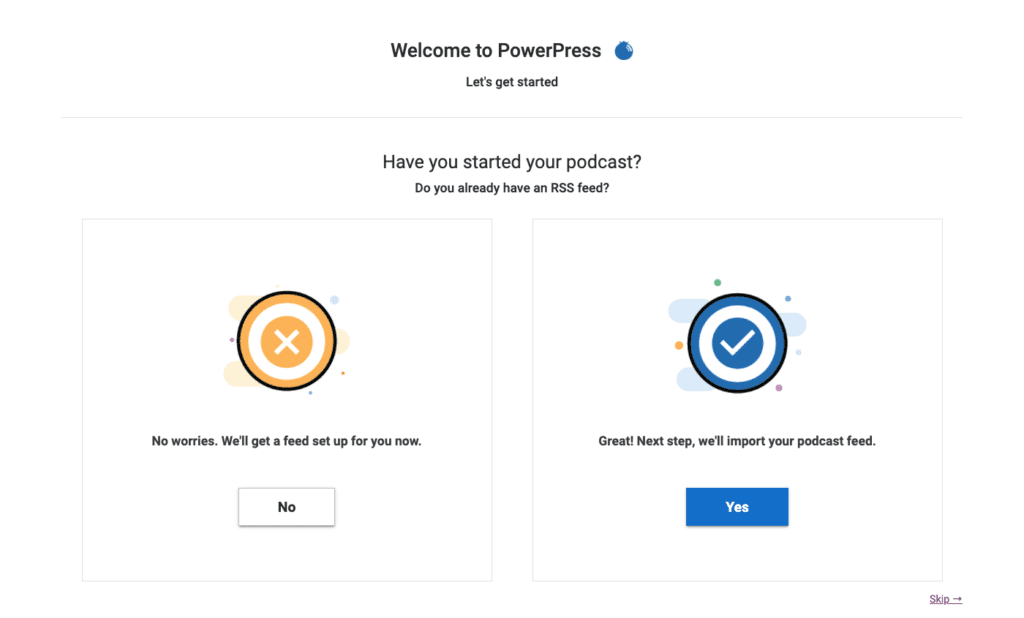 You can go one of two ways: starting a podcast or migrating a podcast. Starting is a quicker process than migrating; however, you'll be able to complete the desired goal either way.
Starting a Podcast with PowerPress
You create your podcast within the onboarding process. Add your title, artwork, some finer details, and, lastly, you'll receive an auto-generated RSS feed from WordPress. Those who are not yet a member of the Blubrry family can sign up for podcast hosting through their WordPress website and use our one-month free trial to try us out. Got hosting taken care of already? That's ok, just go ahead to the next step. You'll be all set within a few minutes.
Anyone with a WordPress site can try podcasting out for free within a few clicks, and all without leaving WordPress.
Importing and Migrating a Podcast to PowerPress
Using Blubrry's podcast hosting is not a requirement of PowerPress. Anyone can import their podcast to PowerPress, and those beginning to use Blubrry hosting can migrate their media episode posts (including show notes). The steps are easy: sign up for hosting, then Blubrry automatically imports your media, and then we import your episode posts (show notes). We move your existing show's title, RSS feed and artwork, so it's a complete transfer for the podcast.
The import and migration time length depends on how many past episodes you have, as well as their file size. Luckily, you're able to get it started and then come back later to check on the progress. We always recommend you reach out to our support team and review the full migration steps when leaving other hosts.
We recommend you have the following ready:
Title: Well researched and something you won't feel the need to reassess in the near future
Artwork: Eye-catching and properly sized (3000×3000 or 1400×1400), 72 dpi in JPEG or PNG
Log ins: Your Blubrry login information to link the account
We've tweaked the onboarding process for all new users in the onboarding process for PowerPress, with an emphasis on reaching the end goal of being able to easily publish an episode at the end of the process.
Since day one we've developed our tools to help you own your brand and control your show, nowadays with a bigger emphasis on the growth of your show. By the end of the PowerPress onboarding process, you'll be set to easily manage your podcast within your own website; and focus on tools that will help you market your show.
Learn more about PowerPress here. Give it a shot yourself and get your podcast started today.