Podcast: Play in new window | Download (Duration: 25:38 — 35.2MB) | Embed
Are YouTube and podcasting finally coming together in a meaningful way?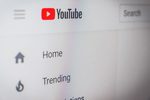 Leaked plans from YouTube about podcasting have come out this week and gotten some excitement out of the podcasting industry. A move that would effect the entire industry, we are curious to see where this one goes. Stick around for some news on additional upcoming releases from Blubrry, why you should do a giveaway and showing your credibility to the world, as a podcaster.
Thanks for joining us on this episode of Podcast Insider. Looking to be a guest on the show? Let us know. Emails are listed at the bottom of show notes.
News
Best Practice
Host a giveaway on your show
It's very easy and can still be cost effective. This giveaway can be exclusive content, merchandise, tickets to an event, etc. Engaging and interacting with your audience creates loyal listeners.
Blubrry News
Blubrry Pro Tip
Showing your credibility
Question of the Week: Does Blubrry hosting work with Kajabi? (also applies to other website platforms).
Answer:  Not exactly, but YES. Confused yet? Our PowerPress plugin for WordPress only works on the WordPress platform. Our hosting works anywhere because you have the option to generate your feed and a player embed from blubrry.com and then embedding or linking to it on your website. 
Got a question you'd like us to answer on the show? Drop an email to mike@blubrry.com (audio, text, video) and we may use it.
The best place for support with any Blubrry products/services is our ticket system (https://blubrry.com/support/). Tickets give the whole team access rather than direct emails or calls.
______________
Coming to you this week from the New Media Studio in Coldwater, Michigan & Mike Dell's World Studio in Traverse City, Michigan. Produced by the Blubrry Pro-Production team.
Schedule a one-on-one with Todd (hosting customers only). Email todd@blubrry.com

Schedule a tech checkup with Mike (hosting customers only). Email mike@blubrry.com

Send us your podcast sticker and a self-addressed stamped envelope (SASE) and we will send you a Blubrry care package.
Our mailing address is:
Blubrry – MacKenzie
150 E. Campus View Blvd. #180
Columbus, Ohio 43235