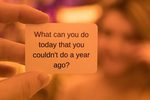 Over the past two years, Blubrry has been focused internally on making it easier for you to use our products and services. That focus has provided — and continues to provide — outstanding outcomes and we are now only weeks away from rolling out the first of many updates to our statistics platform. And while these will make everyone in the industry sit back and say, "Wow," it is only the beginning of what we have planned to help you grow your shows.
I have asked the team to bring tools and resources to the platform to provide tangible service and insights that will help you grow your podcast. Every week, I talk to podcasters using our products and services through the free consultation I provide, and invariably we spend most of our time on those calls doing an audit of their show and sites to see what they might be missing out on.
While no fault of their own, there are typically a half dozen action items we come up with together to position their show and your show site for success. I often say podcasters do not have a discovery problem; they have a website or process problem. The content is almost always on point, engaging and informative. But they miss opportunities to grow their show. Unfortunately, podcasters have to do a whole lot more than show up and record their show.
So as we move forward and roll out the new stats platform, we will have ongoing additional statistics and platform feature releases that will extend into next year to help grow their shows.
We are also creating relationships with companies in the space and integrating with them to bring the best tools into the dashboard of both Blubrry and PowerPress.
The team and I fully understand the challenges of growing a podcast. After all, the company was founded by podcasters, and our podcasters-for-podcasters mantra has not changed. The public-facing members of our team all have podcasts, and we are challenged the same as you to grow and build an audience.
If you are already a podcaster, I am excited for you to use these new resources and take advantage of the new monetization opportunities we are working on. Your feedback and input have been invaluable to us, and I hope you will remain engaged and excited to recommend Blubrry Podcasting to new podcasters.
We know there are no shortcuts to growing a show, and you are off to a great start being with a company that emphasizes that you should own your brand and have a website for your podcast. Nothing replaces having a podcast thats episodes and RSS feed originate from your own domain name versus some of the hacks that are out there that often hurt new shows out of the gate.
We will continue to lead and be the company that helps you reach your goals, whether to become the authoritative voice in your category or help your business obtain leads by being a thought leader. Our support team is second to none and here to help by phone or email whenever you need that extra assistance.
Written by: Todd Cochrane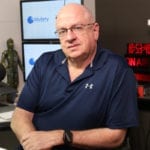 Podcasting since 2005, founder of Blubrry (and RawVoice), now residing in Quincy, MI, Todd spent the majority of the past 25 years in Honolulu, HI with his family.