Podcast: Play in new window | Download (Duration: 32:37 — 44.8MB) | Embed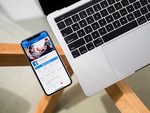 There are numerous podcast apps and they are all in slight competition with one another. The question is: what podcast app market share does each one hold. Todd and Mike provide their theories on who will come out on top in the future in this episode of Podcast Insider.
Thanks for joining us on this episode of Podcast Insider. Looking to be a guest on the show? Let us know.
News
Edison Research and NPR presented the 'Spoken Word' audio report today, catch a replay here.

On the New Media Show, yesterday Todd said Facebook will be the #2 podcast listening platform in a year.
Best Practice
Figuring out who your target audience is so you can be where they are.
Blubrry News
Blog Post: Blubrry's March for Show Growth, written by Todd Cochrane

PowerPress 8.7.6 is out, with security and bug fixes.

Be sure to follow us on social. Blubrry or Blubrry Podcasting on all of the platforms.

Blubrry Pro Tip
What Sort of Podcaster Are You?
Question(s) of the Week
Question: Why am I only getting 7% of my downloads from Spotify, and 50% from Apple, but 'everyone' says Spotify has way more market share than that?  
Answer: We can only show what actually happens. NOT what gets reported elsewhere. Across all the shows that Blubrry tracks, we see anywhere from 2-10% market share for Spotify. Other platforms may see higher or lower depending on a lot of factors. Demographics, geography, show type, target audience and many other factors. You are doing nothing wrong.
______________
Got a question you'd like us to answer on the show? Drop an email to mike@blubrry.com (audio, text, video) and we may use it.
The best place for support with any Blubrry products/services is our ticket system (https://blubrry.com/support/). Tickets give the whole team access rather than direct emails or calls.
______________
Coming to you this week from the New Media Studios in southern Michigan and Mike Dell's World Studio in northern Michigan. Produced by the Blubrry Pro-Production team.
Schedule a one-on-one with Todd (hosting customers only). Email todd@blubrry.com

Schedule a tech checkup with Mike (hosting customers only). Email mike@blubrry.com

Send us your podcast sticker and a self-addressed stamped envelope (SASE) and we will send you a Blubrry care package.

Our mailing address is:
Blubrry – MacKenzie
150 E. Campus View Blvd. #180
Columbus, Ohio 43235