Podcasters can submit to the Samsung app to grow their audience.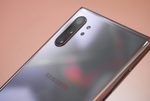 Expanding your distribution is an important aspect of growing your audience. We're happy to report that the Samsung Podcasts directory is now accepting submissions from any podcaster.
The Samsung Free app features numerous types of media content, including podcasts and podcast hosts, who can submit here. After a quick sign-up to create a Samsung Publisher account, you'll be on your way to new listeners in no time.
As with any podcast submission, make sure you have your RSS feed on hand. Blubrry users can find this in their dashboard: In the sidebar navigate to Show, then Manage and under Tools you'll see your RSS feed. Samsung has made it easy to submit multiple shows at once, so it is an easy process for those with podcast networks. Recently, Samsung  updated its RSS feed specifications to use RSS 2.0, including a few categories. Subcategories are not included at this time.
Samsung Podcasts launched earlier this year. By submitting now, you'll be able to reach new and eager audiences of listeners — available exclusively on Galaxy and Note Samsung devices. Currently, the Samsung Free app, where podcasts can be found, is only available in the United States; expanding to the UK, Italy, Switzerland, Spain, Germany, Austria and France by the end of October.
Blubrry podcasters can find many additional destinations, aka directories, to submit to directly within the newly updated dashboard. Those who have already submitted through Blubrry's partner launch do not need to submit again.
If you are unsure whether you submitted earlier this year, please contact Blubrry. You can read here on our blog to learn more about the initial release this past March.