There are many opportunities in podcasting besides just being a host. Here's a quick guide to possibly find your next career, or to expand your horizons on what is out there.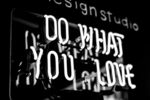 "What do you do for a living?" It's the inevitable party question asked while humans engage in polite yet obligatory conversation by the cheese and cracker tray. When it comes to my turn and I tell people that I'm a "writer, but for podcasts," I always get a head tilt and follow-up questions on what that means and how someone can actually make a living in podcasting. In this article, I will share seven jobs in podcasting besides just being a podcast host. These can be full-time careers, or freelance jobs pieced together to make money and share your passion for podcasting with the world.
1. Show Notes Writer, Copywriter, Podcast Script Writer

If you have a strong writing background or experience as a copywriter, there may be a job in podcasting for you. Show Notes can range from the blurb you see on podcast feeds about the specific episode, or they can be very detailed with timestamps, mentioned links, and blog-style articles of what the episode is about and why people should listen. If you are well versed in script writing, there are many podcasts that will hire original and narrative writers for their scripted shows.
2. Graphics and Branding

Have a design background? Many independent podcasters and networks outsource their graphic needs, whether it's for the show logo, weekly episode image, podcast announcements, email blasts, etc. Podcasts often need help branding when they are coming up with the overall look and feel of the show and can benefit from a professional who can hear what they want but steer them in an eye-catching direction.
3. Social Media Manager / Coordinator

One of the largest goals of a podcaster is get a wider audience and spread the word about their show. Many podcast hosts already have a full-time job, and their show is a side hustle fit into an already busy and demanding life. You could help lighten the load by acting as a podcast social media manager, creating posts and schedules that help engage listeners and find new raving fans. If you are talented at Instagram, Facebook, TikTok and Twitter, chances are a podcast could very likely need your help. Part of your job may also be creating Audiograms, taking a snippet of audio and turning it into social-media-friendly video content.
4. Sales and Ad Representation

By using tools such as Blubrry, you can find out the demographic of a podcast and target advertisers that would love to reach that specific niche. The other most common goal of a podcast is to make money and find potential sponsors or advertisers. By having an ad rep on their team, this lightens the load of the hosts, and gives it a more professional feel. Ad or sales reps can work on a base salary + commission, or commission only. This should be something discussed at the start when working with the podcast or network.
5. Audio and Video Editing

More podcasts are getting into some type of video content accompanying their audio, so extra bonus points if you know how to do both. While there may be a ton of audio editors out there, you will stand out from the crowd if you are responsive, timely and thorough. You might choose to work as an independent contractor, or join a podcast production team.
6. Guest Booker

One of my most recent jobs was working as an associate casting director on a Spotify podcast that needed both real callers and "creatively produced" ones to help get the ball rolling and engage other listeners to call in. Larger podcasts may need your help as someone to wrangle and identify good callers, reach out to possible guests and coordinate everything from the recording to follow-up once the episode is out.
7. Producer (Technical or Creative) and Assistant Producer

A producer is someone that helps with the large picture details such as the overall vision of the show, but also is heavily involved with the day-to-day details, and can act like an orchestra conductor making sure every previous job mentioned is doing their part. Technical expertise is not always required to be a producer when you are covering more of the creative details of the show, but it most certainly helps.
These sound fun. How do I begin?
Be sure to stay subscribed to Blubrry's Podcast Insider so you are in-the-know about the latest in podcasting, and immerse yourself in the industry as much as possible through other meet-ups, newsletters, industry events. A few of the sites I like for podcasting jobs include Podjobs, Entertainment Careers, or a Keyword Targeted LinkedIn job search. I also recommend starting locally in your own city to see who may have a podcast that you can help with to help build up your paid portfolio.
Do you have a unique job in podcasting that wasn't mentioned? Please share!
Happy Podcasting (and working!)
____________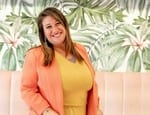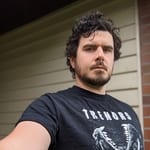 Meryl
 Klemow is a podcast writer, guest booker, and co-host of the 
Campfire Sht Show 
podcast. 
Meryl
 is a part of the Blubrry content team, and a Senior Copywriter at Podfly Productions. She also has a T-shirt line, 
Pre-Canceled
. Say hi to 
Meryl
 on Instagram at 
@MerylKlemow
.