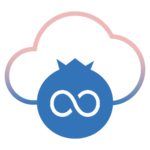 Great news! Any podcaster can now easily sign up for Blubrry's Professional Hosting plan, right here on our website. Additionally, Pro-Hosting customers can manage their pro account, add shows, and add services directly from the Podcaster Dashboard.
For new customers get your $100 setup fee waived by signing up directly online.
The professional hosting plan includes numerous exclusive features:
– Unlimited monthly bandwidth use (fees apply)
– Unlimited storage
– Standard and advanced statistics
– Dynamic advertising insertion
– Network tool for PowerPress
– WordPress websites for any hosted show
This plan is advantageous for podcasters managing their own network and those who need more sophisticated features, such as advertising insertion or network capability within PowerPress (where podcasters can easily showcase any show on their website associated with the network).
Managing multiple shows is simple, by adding or deleting them within the dashboard. Similar to our standard hosting plans, payments are made automatically. However, they are now charged at the beginning of the month for the previous month's usage. With a base cost of $100, additional monthly costs factor in additional shows, features, and bandwidth use.
Pro Hosting is available to any podcaster; upgrade or purchase on Blubrry.com.