Podcast: Play in new window | Download (Duration: 39:51 — 54.7MB) | Embed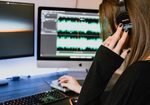 As sound is the main part of your show, the podcast audio can make or break a podcast sometimes. The importance of podcast audio can not be understated, it affects the show in many ways and can also be managed in many ways. We discuss how to get certain sounds and why it's so important in the first place.
Thanks for joining us on this episode of Podcast Insider. Looking to be a guest on the show? Let us know.
Recorded live in northern and southern Michigan; here's Podcast Insider.
News
Best Practice
YouTube: How do you use YouTube for your podcast?
Direct upload or live with true video

Headliner videos, better than a still shot video

Audio with still shot

Full length or snippet

Blubrry News
Blubrry Pro Tips
Have a Sound Focus: Why Good Sound is Important from Toby, on the Blubrry Pro team.
Question(s) of the Week
Question: What's the best way to cut down on background noise/extra sounds when you don't have an official sound booth?
Answer: Toby talked about the WHY in the pro tip, this question gets to the how.
Do your best to record in a quiet place or a quiet time of the day.
You can try some of these things:
Use a dynamic microphone. Condensers are for a 'soundproof booth' Dynamics are for the rest of us.

Turn off any noise makers you don't need. Such as heat, A/C, fans, laptops, or anything else that makes noise in the room.

Use the noise gate function if your setup has one.

You can turn down the gain of your mic and get much closer.

Edit the levels and add noise gate in post production (editing).


Don't worry about them and call it ambiance 🙂
The noise filters in most audio editing software are not great. Most will make you sound underwater if you use it too much.
______________
Got a question you'd like us to answer on the show? Drop an email to mike@blubrry.com (audio, text, video) and we may use it.
The best place for any Blubrry support is our ticket system (https://blubrry.com/support/). This gives the whole team access rather than direct emails or calls.
______________
Promo code INSIDER for a free month at Blubrry.com
Produced by the Blubrry Pro-Production team.
Schedule a one-on-one with Todd (hosting customers only). Email todd@blubrry.com

Schedule a tech checkup with Mike (hosting customers only). Email mike@blubrry.com


Send us your podcast sticker and a self-addressed stamped envelope (SASE) and we will send you a Blubrry care package.
Our mailing address is:
Blubrry – MacKenzie
150 E. Campus View Blvd. #180, Columbus, Ohio 43235