Check out what goes into organizing an in-person event during a pandemic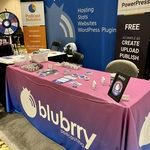 The Podcast Movement organization touts itself as the "World's Largest Community Of Podcasters." Podcast Movement 2021 ("#PM21") took place virtually and in person on Aug. 3-6, 2021, in Nashville. You might have noticed all the pictures from there on social media during that time: It seems like it did take over most of social media's podcasting space. There were many posts of different speakers tagged with #truthbomb, but there were even more posts with pictures of podcast friends smiling as they stood, sat, ate, drank and danced together. Everyone seemed happy as they took part.
Being interested in the details of putting together a major podcasting event during a pandemic, we asked Jared Easley (one of the event's coordinators and an original founder of the Podcast Movement organization) the questions below to gain some insight into the process of organizing an in-person conference.
What influenced your decision to hold an in-person event and not just virtually?  
We planned PM21 for over two years. We had every intention of doing this event in person unless the pandemic no longer allowed that to happen. Unfortunately, we had to cancel our in-person event last year because of COVID. The virtual event was great, but there is something special about having an event where speakers, sponsors, exhibitors and attendees can come together (safely, of course). We knew that some would not feel comfortable with the travel so we offered the streaming experience. 
In-person, our guests had pins on their name-badges that were either green, yellow or red that gave other attendees an awareness of their comfort level for face-to-face interaction. 
Green meant that an attendee is comfortable with a hug or handshake.

Yellow meant that a fist bump or elbow tag may be the as much as they want to commit to.

Red pin meant that an attendee preferred to keep a social distance while interacting in person.

Our attendees were courteous about abiding by these guidelines. They also wore masks when interacting with others who may not share the same comfort level. We let the attendee choose their level of interaction with others and were pleased with the results.
What are upcoming Podcast Movement events that you would like to mention? 
Please consider participating in person or virtually at the following events.  
Tu Voz (Spanish Event) – Oct 9, 2021, in Las Vegas, NV

PM Evolutions – March 23-26, 2022, in Los Angeles, CA

Podcast Movement 2022 – Aug. 23-26, 2022, in Dallas, TX

Find out more about these events

here

.
Blubrry staff attended #PM21 in person and had a booth in the exhibitor hall. Listen to the episode of Blubrry's Podcast Insider Podcast titled, 'Live From Podcast Movement' and learn more about Blubrry's features and services here. During the event, we announced our new TikTok account, check it out!
____________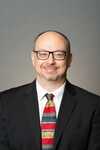 Troy Price is the co-founder of Front Porch Studio in Berea, Kentucky. He has been involved with podcasting for over a decade. Listen to his show Podcasting Tips from the Front Porch here.
Contact Troy by email at troy@frontporchstudios.com.