Focus on Features is an ongoing series that explores the catalog of tools/services offered by Blubrry.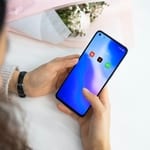 Podcasting is all about distribution. The more places your podcast can be found, the larger your audience can grow. There are many places where people consume podcasts. Blubrry wants to help you get your show into as many of these places as possible. That's what the Destinations section of your Blubrry Podcaster Dashboard is all about.
What it is: Blubrry's Destinations feature allows you to submit your show to a number of different podcast-consumption platforms. Spotify, Amazon Music, Podcast Index, Podchaser, Gaana, JioSaavn, and Deezer are all available Destinations.
How it works: Log in to your Blubrry account and find the Destinations section of your Podcaster Dashboard. Click the link for a Destination you'd like to submit to and follow the instructions from there. Submitting to Spotify requires an active Blubrry Media Hosting subscription. All other Destinations can be used for free, regardless of whether or not you're using any paid Blubrry services.
What it isn't: The Destinations feature isn't for all podcast-consumption platforms. You will still need to submit your show directly to services like Apple Podcasts, Stitcher, and TuneIn. Also, the Destinations feature covered here is different than the Destinations tab found in the PowerPress plugin.
You never know where your show's audience may be. Making your show available in as many places as possible is the best way to reach them. Use Blubrry's Destinations feature to get your show to these previously unreached listeners, and watch your audience grow! Learn more here in our Podcast Manual.