Podcast: Play in new window | Download (Duration: 29:38 — 40.7MB) | Embed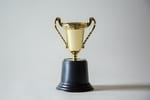 The Ambies are considered to be one of the first major awards shows for podcasting and kicked off this past weekend. Guesting on the podcast this week, Barry Kantz from the team discusses multiple podcasting awards shows and interview techniques. Last but not least, get to know a bit more about category podcasting and channel podcasting and how you can really learn the difference between the two in our upcoming webinars.
Thanks for joining us on this episode of Podcast Insider. Looking to be a guest on the show? Let us know.
No live recording included this episode.
News:
Best Practice:
Interview Prep and Technique
Outlines, are guests participating in creating said outline?



Quick conversation before recording starts
Let the conversation happen
Big thing, listen to the answers from your interviewee, just in case there is a follow up question that makes more sense than what you have written down.  People want to hear your guest talk, not you 🙂

Blubrry News:
Interview: Meet the Team
Barry Kantz, CFO and General Counsel
Question(s) of the Week 
Question: I want to do two podcasts from one WordPress site using PowerPress, preferably using either Channels or Category Podcasting. What is the difference between Category Podcasting and Podcast Channels and which one should I use?
Answer:  
Podcast Channels are great if you want to do a video version and an audio version of the same show.  Also, it's good for 1 or 2 extra shows. The disadvantage is that it doesn't scale well.  Any more than about 5 channels gets really hard to keep things separate.


Channels can also be used for doing a paid podcast using 3rd party membership plugins (so your show isn't stuck on one platform)


Category Podcasting is great if you are going to do a BUNCH of podcasts or a small/medium network of more than 3 or 4 shows. The disadvantage of Category podcasting is the main podcast feed from the site has ALL the episodes (that might be an advantage) but it's not a good way to add 1 more show as you have to move the main show to a category feed to keep them separate.


Interesting fact, We have a PowerPress user that has 750+ category feeds from one WordPress site (and some say WordPress can't handle podcast feeds…)

Check out our two new webinars early June, on Category and Channel Podcasting.

Look for sign up links soon.
______________
Be sure to subscribe to the unofficial companion show to this one, Podcast Help Desk where Mike goes a little deeper into the geeky and techy side of podcasting.
https://www.podcasthelpdesk.com
______________
If you have a question you would like us to answer on the show, drop an email to mike@blubrry.com  (Audio or text or even video if you want) and we may use it on the show.
The best place for support with any Blubrry products/services is our ticket system (https://blubrry.com/support/). Sending a ticket gives the whole team access to the question rather than direct emails or direct phone calls.
______________
Promo code INSIDER for a free month at Blubrry.com
Coming at you this week from Blubrry Studios in northern and southern Michigan. Produced by the Blubrry Pro-Production team.
Schedule a one-on-one with Todd (hosting customers only). Email 

todd@blubrry.com

Schedule a tech checkup with Mike (hosting customers only). Email 

mike@blubrry.com

Send us your podcast sticker and a self-address stamped envelope (SASE) and we will send you a Blubrry care package.
Our mailing address is:
Blubrry – MacKenzie
150 E. Campus View Blvd. #180
Columbus, Ohio 43235