Using Private Internal Podcasting to Boost Your Company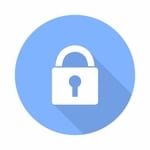 Blubrry released Private Internal Podcasting, a new premium service, last summer. In a recent Podcast Insider post we shared several examples of how Private Internal Podcasting can be used to boost your podcasting efforts.
In summary, Private Internal Podcasting can help you:

Offer alternate methods for your audience to access private podcasts

Increase your branding opportunities

Control your listeners' experience as they consume your content

This level of service allows you to offer personalized attention to previously unimagined podcast listeners.
Here's more good news: Podcasting continues to grow. In addition to the number of shows produced by independent podcasters, businesses have adopted podcasting for marketing and customer service purposes. Bluewing, a digital marketing firm, has compiled a list of businesses that created their own branded podcasts and are crushing it. There is room on this list for many more businesses.
At Blubrry, we believe more businesses can benefit from entering the podcast space. However, we also know that a major factor in the growth of podcasting is word-of-mouth. With this in mind, we ask you, dear reader, to reach out to the person responsible for marketing or customer service at your workplace and make them aware of our Private Internal Podcasting service.
We're so confident that this is a perfect solution for businesses wanting to podcast, we will offer businesses two months of free service when they sign up through this word-of-mouth campaign. Simply have the decision-makers for your workplace call (877) 729-8642 and mention they heard about Private Internal Podcasting from this Podcast Insider post. We will take care of the rest.
But wait, there is more! If your place of work signs up for Private Internal Podcasting and you are already hosting your podcast on Blubrry, we will give you two free months of hosting on your current plan, just for the referral. This is a win-win situation.
To learn more about Private Internal Podcasting, simply contact us.