Podcast: Play in new window | Download (Duration: 24:54 — 34.2MB) | Embed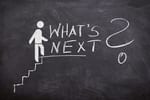 If you're not a web novice, it can be hard to know when to update your podcast website. So, so many podcasters are doing their show because they are passionate and knowledgeable on their topic, but that doesn't mean they are familiar with all the behind the scenes tasks that are required to make the podcast run well. If you're not sure on how to manage your podcast website, you're not alone. Mike Dell and Dave Clements, from Blubrry support, go over some of the basics to keep your website running smoothly.
Of course, they also dive into some new celebrity podcasts, hackers in podcasting and money spent on podcast advertising.
Just a note, Mike does say this is episode 231 at the beginning, but it is in fact, episode 232.
Thanks for joining us on this episode of Podcast Insider. Looking to be a guest on the show? Let us know.
Recorded live from two well-separated and socially distanced podcast studios in central Indiana and northern Michigan; here's Podcast Insider.
News:
Best Practice: Keeping your website up-to-date
Update the following when it calls for it.
Plugins

Themes

WordPress itself

Remove any unused themes and plugins

Blubrry News:
Exciting things coming in PowerPress soon!

Recent blog post: Always Ask Your Audience
March is International Women's Month, look out for posts on our social media and directory for shows.

Question(s) of the Week:
Question: What have you found the best way of starting an introduction in a podcast episode?
Answer: Just start. I know that is too easy; what I like to do is say hi and quick welcome to the episode.  Sometimes I go over what is going to be in the episode if it's many things, and I use a saying at the beginning of my personal shows. Some people edit a quote out of something in the middle of the show as a "cold open". Some play music (legal music like we do), and some just get right into it. It shouldn't take more than 30 seconds to get into the content. Again, this is totally dependent on what your show is about, the format that YOU choose.
Playing Games with Strangers
with Dave Clements
On the next Podcast Help Desk episode: Free podcast hosting. Is it really a viable option?
https://www.podcasthelpdesk.com
______________
Promo code INSIDER for a free month at Blubrry.com
Coming at you this week from Blubrry Studios in northern and southern Michigan. Produced by the Blubrry Pro-Production team.
Schedule a one-on-one with Todd (hosting customers only). Email 

todd@blubrry.com

Schedule a tech checkup with Mike (hosting customers only). Email 

mike@blubrry.com

Let us know you'd like to be Podcaster of the Month or a guest on the show. Email mackenzie@blubrry.com

Send us your podcast sticker and a self-address stamped envelope (SASE) and we will send you a Blubrry care package.
Our mailing address is:
Blubrry – MacKenzie
150 E. Campus View Blvd. #180
Columbus, Ohio 43235