Your Listeners Are Not Mind Readers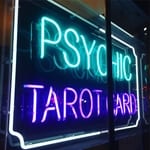 Your numbers are stagnant. Your listeners are signing off or skipping over portions of your podcast. You can't seem to find the sweet spot with your audience. You need help. So, ask for it. If you want help growing your podcast, reach out to your audience. Demonstrated listener engagement is a valuable tool in growing your show.
Here are three topics you can pose to your audience
Ask for Feedback. Make sure your listeners know you want to hear from them. Be specific on how they can contact you with their feedback. And — if the feedback you get is appropriate for sharing with the public — publicize the insights with a request to your listeners to please keep sending you their comments.
Ask for Action. If you want more traffic to your website or more followers on social media, ask your listeners. Does that mean you should remind your audience at the end of every episode to follow you on Facebook, and on Instagram and on Twitter and to visit your website, and leave comments about the kitchen sink? No. Listeners are unlikely to respond to your request with this clunky, overused boilerplate. For an episode or a series of episodes, make a choice about what you need your audience to do and make that specific ask. Maybe in the month of March, ask your listeners to follow you on Facebook. And as you get new followers on Facebook, let your audience know throughout the month that you gained followers and thank them each week. Then ask your listeners to visit your website, and so on.
Ask for Subscriptions. If you want more subscribers, look no further than a listener. It is the best way to ensure sustainable growth of your podcast. All you have to do is ask and give them easy instructions on how to subscribe.
Sometimes the oldest and simplest advice is the best advice. If you want help, ask for it.  Your listeners are not mind readers.  If you want them to give you feedback, increase your social media footprint, or gain subscriptions to your podcast, ask them to do just that.
Do you have a success story about when you asked your audience to do something? Click on the "Leave a voicemail" on the sidebar of PodcastInsider.com and record your success story. We may feature it here on the blog or on the Podcast Insider Podcast.