Podcast: Play in new window | Download (Duration: 32:26 — 44.6MB) | Embed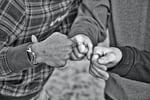 Podcasting is great because no experience is necessary to get started, but that means you run the dilemma of 'how do you know who to trust for podcasting advice'. Finding the right people to trust and get advice from in the podcast community can take some time. Recent experiences on social media has got our team thinking, just what are podcasters to do in this situation as newcomers.
BIg news from the Blubrry team this week, we just released an update to our Advanced Stats service, now including Play Tracking.
Thanks for joining us on this episode of Podcast Insider. Looking to be a guest on the show? Let us know.
Recorded live from two well-separated and socially distanced podcast studios in northern and southern Michigan; here's Podcast Insider.
News:
Best Practice:
Bad podcasting advice. How do you know who to trust?
Blubrry News:
Play Tracking data has been added to Advanced Stats. This is great information for those that utilize our audio player. Read our

blog here

and our

press release here

.

Question(s) of the Week:
Question: Podcast subscriber numbers are a bit of a mystery. It seems impossible to find out the number, can you tell me how and why?
Answer: Truthfully, 'Subscribers' is an impossible statistic to find out accurately. Various apps use completely different ways to "Subscribe" or "follow" a podcast. They all use different timing to hit (and PULL) the RSS feed. Some apps even let the user set the timing. So, I may be subscribed to your show and my phone checks once an hour.  Someone else might subscribe and their phone hits the feed 2 times a day. This is impossible to know who is who from web logs.
In Blubrry stats, pick an episode that is 30 days old, click on it then go to Distribution. From there add the numbers from Podcatchers and Mobile Apps. That is a good guess of subscribers.
Also, look in Trending, Day-to-Day and you will see spikes on the first day. That first day is mostly subscribers and will give you another estimate as to the number you have.
On Saturday's Podcast Help Desk episode: Pull vs. Push: How podcasting works on a technical level.  (I know, way geeky!) 
NEW! If you have a question or feedback, click on the "Leave a voicemail" On the sidebar of PodcastInsider.com. Record your question and we may answer it on the show.
______________
Promo code INSIDER for a free month at Blubrry.com
Coming at you this week from Blubrry Studios in northern and southern Michigan. Produced by the Blubrry Pro-Production team.
Schedule a one-on-one with Todd (hosting customers only). Email 

todd@blubrry.com

Schedule a tech checkup with Mike (hosting customers only). Email 

mike@blubrry.com

Send us your podcast sticker and a self-address stamped envelope (SASE) and we will send you a Blubrry care package.
Our mailing address is:
Blubrry – MacKenzie
150 E. Campus View Blvd. #180
Columbus, Ohio 43235