Blubrry Introduces Play Tracking with Advanced Stats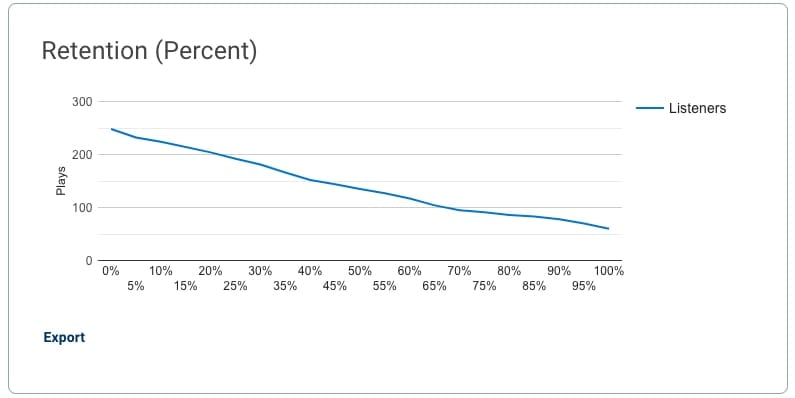 Blubrry's Advanced Stats has a new feature: play tracking. If you're already using these stats, you understand how valuable the listener retention data is. And now you can see how long your episode was played in the web player we provide for each episode.
Available at the episode level, podcasters can assess how many people listened via the Blubrry player. This information will be useful if you're looking for more insight when you publish episodes using the Blubrry player on your website.
If you suspect your audience is skipping over certain parts of your episodes, play tracking helps you find out for sure. This vital information is beneficial if you're doing any kind of advertising in your episodes as well. For those already using Advanced Stats, you'll find a new category in the Stats section.

If you're not already using Advanced Statistics, now is the time to give it a shot. You don't know what you don't know until you take a look at all of the information available to you. And you can easily add Advanced Stats to your hosting. Got questions related to Advanced Stats or our player? Contact our support team. 
This from our CEO, Todd Cochrane: "Play tracking data is going to vary from podcast to podcast. We looked at a lot of shows — some have a handful of web plays while others had hundreds per episode. This new data could be a marketing opportunity to remind listeners they can catch the show on the web."
P.S. Did you know that you can change the colors of our player to match your website and branding? You can do this in Blubrry's Podcaster Dashboard or in PowerPress. And speaking of the player … we want your feedback! Tell us what you'd like to see in an audio player.