Podcast: Play in new window | Download (Duration: 46:48 — 64.3MB) | Embed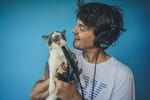 We've been working with Audioburst for over a year now and are happy to offer you another new perk – their Premium Creators feature. Mike spoke with Amir, their CEO and they discuss what makes their new feature so enticing.
Meanwhile, once Todd and Mike joined to chat about things in podcasting like the Wondery sale to Amazon, Twitter buying Breaker, Megaphone getting themselves into some hot water and more, Todd's cat decided to join the show.
Thanks for joining us on this episode of Podcast Insider. Looking to be a guest on the show? Let us know.
Recorded live from two well-separated and socially distanced podcast studios in northern and southern Michigan; here's Podcast Insider.
News:
Best Practice:
Is there a best day of the week or time to release new episodes?
Blubrry News:
Interview:
Amir Hirsh, CEO/Co-founder

Website
Question(s) of the Week:  
Question: I published my episode just now. Why can't I see it in the xxxx directory or app?  
Answer: All podcast directories and apps run off your RSS feed. When you update your feed with a new episode, directories, apps and subscribers all check the RSS feed to see if something is new. This is not instant.
ALL these places and your subscribers PULL your feed. Yes, it's available in your feed cause you pushed it, but the directories haven't pulled anything just yet.
It asks for your feed when it gets around to it and PULLS your feed to update your listing (typically in bulk with other shows). Your listeners subscribe to your feed and after that never really touch Apple Podcasts or the other services again.  They are just subscribed to your feed directly in their app of choice. As long as when you publish an episode, you get it if you are subscribed, everything is working.  It works the same as every other directory or app (other than Spotify currently).
There is nothing we or you can do to make that faster. It takes whatever time it takes. To check your RSS feed to make sure it's working and which episodes are in it, go to CastFeedValidator.com and put your RSS feed address in the box and validate. That will show you what is in the feed and as long as the episode you are looking for is there, it will get to all the directories and apps in time.
I just want you to understand, there is nothing wrong with your feed, anything Blubrry is doing or anything you are doing. It's all based on when your RSS gets pulled by these places. The important part is your feed is up to date and the rest of the world will update it when they want to. We can't force them (unfortunately).
On Saturday's Podcast Help Desk episode, Creating Your Own Podcasting Platform.
If you have a question or feedback, click on the "Leave a voicemail" in the show notes at PodcastInsider.com. Record your question and we may answer it on the show.
______________
Promo code INSIDER for a free month at Blubrry.com
Coming at you this week from Blubrry Studios in northern and southern Michigan. Produced by the Blubrry Pro-Production team.
Schedule a one-on-one with Todd (hosting customers only). Email 

todd@blubrry.com

Schedule a tech checkup with Mike (hosting customers only). Email 

mike@blubrry.com

Send us your podcast sticker and a self-address stamped envelope (SASE) and we will send you a Blubrry care package.
Our mailing address is:
Blubrry – MacKenzie
150 E. Campus View Blvd. #180
Columbus, Ohio 43235