Podcasters Share How They 'Upped' Their Podcasting Game in 2020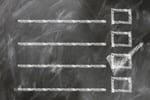 Our Blubrry team recently created a poll to find out what tools (products or services) podcasters adopted and fell in love with in 2020. The results of our unscientific poll were interesting and unexpected. We'll share some highlights here, but also check out our Facebook Group Page and our Twitter Feed to see the results.
As with any poll, the exact wording of our question mattered. Seeking not just what podcasters adopted in the last year, but what they loved that they adopted, we asked: 
"What new podcasting product or service have you adopted in 2020 that you completely love? Please comment below and share specific recommendations with other podcasters."
To get the discussion started, we provided the following list.
New Mixer

New Microphone

New Podcasting Workflow

New Training or Conference

New Hosting Plan

And, of course, we provided an 'Other' category so anyone could add something we did not list.
The three top results of our poll were:
New Microphone

Headliner

New Podcasting Workflow

Reaching out to a couple podcasters, we asked them why they voted the way they did.
Steve O'Neill with Sharp – The Podcast shared that he purchased an Audio Technica AT875R Boom Microphone in 2020 and loves it. He said he uses his new microphone for recording outdoors as well as when he records video to promote his podcast.
Beth O'Connor with Rural Health Voice Podcast said she adopted Squadcast for her remote interviews in 2020 and loves it. She shared that she appreciates that she never drops a call while she records, and that she never hears line noise in her recording as she edits.
We at Blubrry believe that it may be more than coincidence that Headliner was near the top of the results in our poll, especially since we recently incorporated Headliner into the Blubrry Dashboard for easy podcast promotion.
What might be most interesting from our, again, unscientific poll is that we received no votes that said anyone adopted and loved Patreon in 2020. With the continued interest in podcast monetization and the widespread adoption of Patreon we expected it to be near the top of the list. This is something that we may explore in the future. Did you miss the poll but have new favorites you'd like to share with us? We'd love to hear from you. Please add your thoughts in the comments below.