Podcast: Play in new window | Download (Duration: 25:54 — 35.6MB) | Embed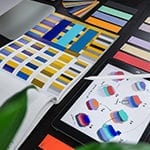 Voxnest is being acquired by iHeart Radio, bringing together the publishing platform and well-known audio platform. Meanwhile, the She Podcasts team recently launched Super Squad, featuring virtual membership to make up for the canceled conference this fall.
The NaPodPoMo challenge starts this weekend, get your podcast episodes prepared now for easy publishing the rest of November. And while you're working on publishing episodes every month, consider the current state of your podcast. Is it time for a refresh or a rebrand? And be sure to check out next week's episode featuring Misty Phillips from the Spark Christian Conference.
Thanks for joining us this episode of Podcast Insider. Looking to be a guest on the show? Let us know.
Recorded live from two well-separated and socially distant podcast studios in northern and southern Michigan; here's Podcast Insider.
News:
Best Practice:
Re-tooling your show.  When is it time for a refresh?
Branding (new logos, new colors, redesigned website)

Show format

Show frequency (more or fewer episodes per month)

Expectations… how long it'll take to get all of this done, do things individually or all together, do you need help/assistance.

Blubrry News:
Spark Christian Conference is next week, November 6th. Todd will be speaking and we'll be giving away a year's worth of hosting.



PowerPress 8.4.1 was released today. Including new destinations and some cool under the hood improvements.

Interview: 
Blubrry podcasters, let us interview you for the show! Tell your story of podcasting right here on Podcast Insider. Email Todd@blubrry.com, Mike@blubrry.com or MacKenzie@blubrry.com.
Support: 
How to check how much storage or space you have left towards the end of the month.


In PowerPress, when you hit choose file scroll to the bottom and you will see how much space you have left for the month.

In the Blubrry podcaster dashboard, go to "manage published files" and scroll to the bottom and you will find the same information there.

You can upgrade your plan at any time, in the billing section of the dashboard by clicking "Change Plan". It will be pro-rated and you will get the additional space right away.


If you have more than one show in your blubrry.com account and have an issue with one of them, PLEASE tell us what show you are asking about. Send screenshots that are fullscreen, much easier to troubleshoot when we see exactly what you see. Send lots of information the first time and it makes it easier and faster for us to help you out.
Promo code INSIDER for a free month at Blubrry.com
Coming at you this week from Blubrry Studios in and Northern and Southern Michigan. Produced by the Blubrry Pro-Production team.
Schedule a one-on-one with Todd (hosting customers only) Email 

todd@blubrry.com

Schedule a tech checkup with Mike (hosting customers only) Email 

mike@blubrry.com

Send us your podcast sticker and a self-address stamped envelope (SASE) and we will send you a Blubrry care package.
Our mailing address is:
Blubrry – MacKenzie
150 E. Campus View Blvd. #180
Columbus, Ohio 43235