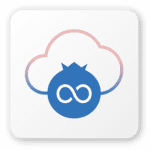 Attend our webinar to learn more about Pro Hosting.
Everyone wants to be an expert at something. We all have an innate desire to create something exceptional. We are creators. We excel at our craft. We are regarded as true professionals by our peers and fans alike.
It could be that your quest for excellence goes far beyond any one podcast show or host. Your podcasting audience wants an entire network of podcasts to choose from.
Or maybe advertisers are knocking at your door, offering to help you monetize your podcasts. All you need to do is help them sell their products and services.
These are all good problems to have, right? What's a professional podcaster to do? A real professional needs a toolbox full of professional tools.
Where can I find a toolbox of professional podcasting tools? You need Blubrry Pro Hosting – a professional solution for advanced podcasters and podcast networks.
Blubrry Pro Hosting is for advanced podcasters who…
use large amounts of storage and bandwidth.

have a podcast network or are building one.

need advanced podcast network tools.

monetize their podcasts.

Join the brands, companies and radio networks that use Blubrry Pro Hosting.
Podcast Network Plugin – Included!
Showcase a podcast network right from your WordPress site.
Add and remove shows


Automatic show-page creation




Works with numerous themes and plugins
Dynamic Advertising Insertion – Included!
Managing your ad campaigns has never been easier.
Upload your pre-, mid- and post-roll spots quickly and easily




Conveniently schedule spots across multiple shows and episodes




Run multiple advertiser campaigns simultaneously
Podcast Statistics – Included!
The most powerful audience statistics available, IAB certified compliant.
Download/play totals




App and platform reporting




Geographic data
WordPress Site – Included!
Every Pro Hosting plan includes a managed WordPress website.
Distribute to all platforms and destinations right from your own website.

Our No. 1 rated

PowerPress plugin

allows you to easily publish podcasts right from your own website.
Blubrry is Hosting a Webinar
For those who would like to learn more about professional podcast hosting.
Register to attend our webinar –  Friday, Dec. 4, 1 p.m. EDT.