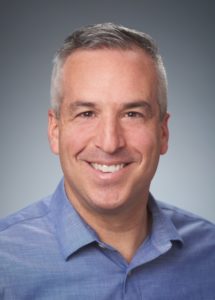 We're wrapping up summer highlighting science for our Podcaster of the Month series. Thanks to Mark for reaching out to be featured!
Explore the Space Show – Mark Shapiro, MD
Tell us about yourself!
I created Explore The Space Podcast with a mission to bring those who provide healthcare and those who seek it closer together through conversations with experts on a wide variety of topics. Healthcare encompasses so much of the human experience, yet it frequently feels mysterious and sometimes frightening. Now more than ever, it is critical that we can create common ground and shared understanding around issues that impact literally everyone.
I am a physician and creator and host of Explore The Space Podcast. I am a Hospitalist, which means I specialize in the care of hospitalized adults, and I also serve in a variety of leadership roles in my medical group. I started Explore The Space Podcast 5 years ago and have been with Blubrry since the beginning. 
On the show I get into a wide array of topics including gender equity, Covid-19, climate change, gun violence, and structural racism. The guests who come on the show are true experts and well-known personalities. I intentionally look for challenging topics with brilliant guests; the driving ethos behind each episode is to acknowledge there is tension there and that we have an opportunity and responsibility to step into that tension so we can learn and grow together. 
What really sets Explore The Space Podcast apart is the way each episode is accessible to a broad audience. Too often these topics and surrounding conversations feel exclusive, or even exclusionary. This is something the profession of medicine and science in general must get better at, I am proud that Explore The Space presents critical content in an accessible and welcoming way.
What inspired you to do your own podcast?
I have enjoyed storytelling and audiobooks since I was a kid, thus I was an early adopter to podcasts. As I continued to move through my career as a busy Hospitalist while also being engaged with my community, I came to realize the gaps between how healthcare professionals and the public understand and interact with one another were widening to the detriment of both. The idea of a conversational show with experts on important topics formatted for consumption during a commute, workout, etc seemed like an ideal foothold to closing those gaps. From that idea came Explore The Space Podcast in 2015. When I get feedback from listeners saying that an episode or a topic really resonated with them, I know the mission of Explore The Space is being executed on which is a remarkable feeling.
How do you prepare for an episode?
I think the most important piece of my preparation is that I do not script my interviews. I try to inform myself about my guest's work and life such that we can begin a robust conversation. From there, each episode is like good improv; the conversation goes where it wants to go. This agility allows me to pick up on interesting or provocative points and makes for a much richer and interesting experience for the listener.
What advice do you have for someone just starting out?
Be courageous and step into the tension.
Have you changed anything to accommodate COVID-19 in your podcast?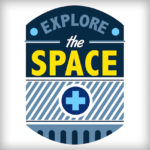 I have looked for Covid-19 related topics that feel under-resourced or poorly understood. Early on in the pandemic I focused on helping people understand "flattening the curve" while more recently the show has looked at how the pandemic is impacting under-represented minorities and women, particularly those who work in healthcare. Another critical topic is around effective communication strategies for scientists of all types who are communicating with a broad audience. There is a balance to be struck with this sort of content production as Covid-19 has impacted virtually every aspect of our lives. As the pandemic evolves, it will continue to be part of Explore The Space, but the variety of topics and guests on the show will remain diverse and unique.
Connect with Mark here…
Once again, thanks Mark for sharing your podcast with our community. Check in next month for a new topic and podcaster. If you'd like to suggest topics, send em our way!