Podcast: Play in new window | Download (Duration: 52:53 — 48.4MB) | Embed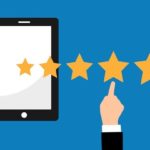 Asking your audience to leave a podcast rating or review is not uncommon, but the benefits are not always what podcasters are meant to believe. Mike and Todd explain why this is the case in Apple, and discuss some new virtual podcast events.
Congrats to Glenn the Geek and team for celebrating 2,500 episodes recently.
Thanks to David Mendes for joining Todd to tell his story about his podcast, Papa PHD.
Thanks for joining us this episode of Podcast Insider. Looking to be a guest on the show? Let us know.
Recorded live from two well-separated and socially distant podcast studios in northern and southern Michigan; here's Podcast Insider.
News:
Best Practice:
Best Practice –  Ratings and Reviews
You will hear a lot of podcasters say something like "Give us a rating and review on Apple Podcasts and other platforms. This will help us be found by others."  or something to that effect. This is not exactly true. Apple (in particular) does not use Ratings and Reviews to rank podcasts or help in the search.  It's really good for social proof but that is all it is (at this point).
Don't let negative reviews get to you (you could always have some fun and read them on your show).

And sometimes more importantly, don't let the positive ones go to your head. Take them for what they are.
Bonus Topic:
We've heard yet another example of YouTube demonetizing long-standing YouTubers that used to be making significant income. We say it here all the time, if you OWN your platform, you can not be taken out by rule changes or arbitrary reasons. This person had no warnings. When they looked on YouTube they do not know why they were taken out. They just had zero income and a note that says they can re-apply to be monetized in 30 days, no reason given.

And to that end, we highly encourage you to build your own platform on your own domain, while utilizing other platforms as well.
Blubrry News:
Let us know what you think of PowerPress! Review us on WordPress.org. 🌟

While we are talking about reviews, how about giving Podcast Insider a rating and review on your podcast listening platform of choice!  It doesn't help us be found, but it's cool to know what you guys think!


Agile is going well at Blubrry and we're learning a lot!
Interview:
Blubrry podcasters, let us interview you for the show! Tell your story of podcasting right here on Podcast Insider. Email Todd@blubrry.com, Mike@blubrry.com or MacKenzie@blubrry.com.
Support:
Support: 
When you call us, please try to have your information about your podcast handy.  Like your account email address, show name, feed address and other important info.

After the recent updates (both WordPress 5.5 and PowerPress 8.3.5 update), if you can't find an option in the Podcast Episode box (like episode artwork) there is a little gear icon in the upper right of the podcast episode box you can hit to turn on and off fields in the episode box. Some of them might have gotten changed during the update.


We are thinking about adding live-chat for support. Would you like this or no? It wouldn't be manned 24/7 but would be available quite frequently business hours and perhaps weekends.

Do you know Spanish or Portuguese (and English) and know podcasting tech?  We would love to talk to you. Contact

mike@blubrry.com

.
Connect with guest David here…
Promo code INSIDER for a free month at Blubrry.com
Coming at you this week from two very separate podcast studios in Michigan. Produced by the Blubrry Pro-Production team.
Schedule a one-on-one with Todd (hosting customers only) Email todd@blubrry.com
Schedule a tech checkup with Mike (hosting customers only) Email mike@blubrry.com
Send us your podcast sticker and a self-address stamped envelope (SASE) and we will send you a Blubrry care package.
Our mailing address is:
Blubrry – MacKenzie
150 E. Campus View Blvd. #180
Columbus, Ohio 43235