Podcast: Play in new window | Download (Duration: 1:02:47 — 86.2MB) | Embed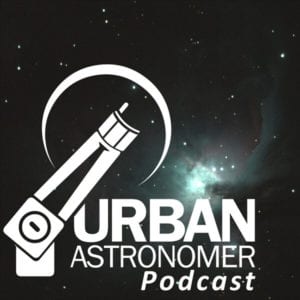 The Blubrry team is putting some finishing touches on the latest version of PowerPress which features a major UI/UX overall. We can't wait to see what you think of the changes, and big thanks to all of our beta testers.
Todd and Mike discuss the latest on the Podcast Academy, such the newly appointed board of governors and membership updates. Podnews shared information on the most popular Android podcast apps and Larry King is coming out with his own podcast soon. Lastly, Adam Curry weighs in on the Joe Rogan Spotify deal.
Our support team would like to remind podcasters that we don't submit your podcast to directories, but we can help you get there, and that a little politeness goes a long way.
Thanks for joining us this episode of Podcast Insider. Looking to be a guest on the show? Let us know.
Recorded live from two well-separated and socially distant podcast studios in northern and south Michigan, here's a Podcast Insider show LIVE.
This week on Podcast Insider…
News:
Best Practice:
Teaching your audience about podcast listening
Talk about how you listen to podcasts

Tell them how to subscribe to your show and other podcasts

Have a subscribe page on your site that explains it and gives all the links (PowerPress will create a page for you if you want).

Even if your podcast is not about podcasting, it is a podcast so it never hurts to educate your listeners a bit about the medium. You can do this in many ways: Facebook, Instagram Stories, YouTube videos. Maybe put a how-to subscribe video on your site.
Blubrry News:
Interview:
Support:
"Where does Blubrry submit my podcast to?" Yes, we get this question all the time. Does Blubrry distribute to xxx app or directory? And the answer is yes, our service will distribute your podcast to any app that accepts an RSS feed for submission. But, the podcaster must submit, we do not handle that for you. We

tell you how in our manual.

 

Blubrry hosting podcasters, your upload quota is meant for the month and the storage of past episodes. Upload quotas reset on the 1st of every month, not the day of billing.

We know we don't need to tell our listeners this, but just in case, BE NICE. We've had some interactions with people that are upset about glitches or about something they haven't quite learned yet. Please contact us, but when you do, try to remember, we didn't break whatever isn't working for you. We are here to help. It makes everyone's day better if we are just nice to each other. AND we are more likely to help you fix your issues quickly if we are not hitting the mute button and screaming 🙂
Connect with Allen here…
Promo code INSIDER for a free month at Blubrry.com
Coming at you this week from two very separate podcast studios in Michigan. Produced by the Blubrry Pro-Production team.
Schedule a one-on-one with Todd (hosting customers only) Email todd@blubrry.com
Schedule a tech checkup with Mike (hosting customers only) Email mike@blubrry.com
Send us your podcast sticker and a self-address stamped envelope (SASE) and we will send you a Blubrry care package.
Our mailing address is:
Blubrry – MacKenzie
150 E. Campus View Blvd. #180
Columbus, Ohio 43235