The Blubrry team has diligently been working on PowerPress updates the past six months, and we're now finally able to release our most comprehensive user experience update yet. Podcasters can go ahead and download PowerPress 8.3 now.
We want to be clear, PowerPress has always been powerful, but now it's easier to navigate and use. There are countless things that the plugin does, and as we were adding all of these capabilities, UI/UX unintentionally took a backseat, this year we've been rectifying that issue.
Biggest Differences You'll See
Welcome tab – consistent view of your progress and relevant Blubrry info

Destinations tab – Directories and apps are much more obvious now

Fresh, new look! Follows our updates to the website too

Sidebar, well this didn't exist before, and now we provide a left-hand sidebar for individual tab organization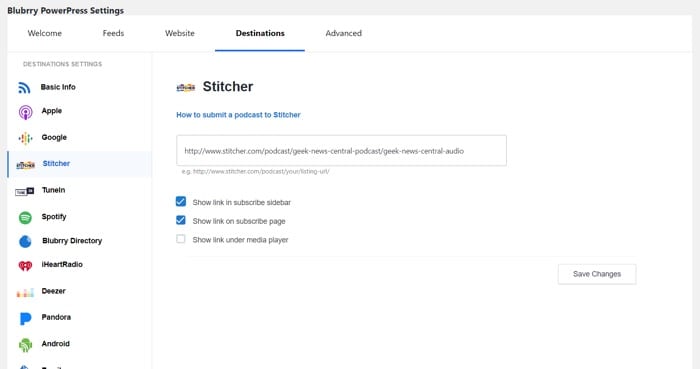 Podcasting should be easy and we knew we had to ensure our tools weren't a hindrance to publishing, getting started or helping new podcasters follow through. With this update we know podcasters will be able to locate features faster and there'll be less head scratching trying to get things set up at the start.
Currently the plugin has more than 60,000 active users, is available in four languages and free to WordPress.org users. To download the plugin and learn more about it, head here. The plugin is free to all podcasters and Blubrry hosting is not required for use.