Podcast: Play in new window | Download (Duration: 1:03:27 — 87.1MB) | Embed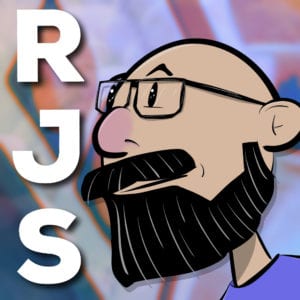 Podcasting can be a very lucrative business for some. That includes the hosts as as well as the companies involved in content creation and distribution. Some numbers have been released letting us know that some popular hosts are able to make millions – and Spotify has once again purchased a company for content. Stay tuned for information on upcoming events, tech support cries and of course an interview with podcaster, Bill Fairchild.
Thanks for joining us this episode of Podcast Insider. Looking to be a guest on the show? Let us know.
This week on Podcast Insider…
News:
Best Practice:
Walk before you run. We relate to this when it comes to podcast shows and networks. We suggest that podcasters start with one show, learn the ropes and then expand. It's the same amount of work for the second show – are you sure you have the time for that?
Blubrry Specific:
We're looking for an experienced writer AND podcaster for a long-term contracted writing position. Contact jeff.levine@blubrry.com for more info.
New music for your podcast? Our partner, SourceAudio provides a plethora of affordable and legal music for your podcast.
And for those searching for a podcast producer or looking for production help, we also know a team. Blubrry Pro-Production provides high quality services, including launches, – they even produce this show – and is available for any hosting customer. Check it out.
Podcast Movement Evolutions in LA – Hang out with Todd and meet our new marketing manager, Jeff Levine, and VP of Pro-Production, Toby Goodman.
Interview:
Bill Fairchild – Run Jump Stomp
Support:
If you submitted your podcast to Spotify via Blubrry, ALL of your files must be hosted with us for them to work properly in Spotify.
Apple and Spotify issues – all fixed!

🤞

Support team request: Help us help you. When you call or email for support, please try to have your logins to Blubrry, your website (if you're using WordPress) and your RSS feed if possible. Also, make sure you have the email address for the Blubrry account in the email so we can look up your account. All of this will speed up our response time. Thank you!
Connect with Bill Fairchild here:
Promo code INSIDER for a free month at Blubrry.com
Coming at you this week from The New Media Studio in Coldwater, Michigan and  Mike Dell's World Studio in Traverse City, Michigan. Produced by the Blubrry Pro-Production team.
Schedule a one-on-one with Todd (hosting customers only) Email todd@blubrry.com
Schedule a tech checkup with Mike (hosting customers only) Email mike@blubrry.com
Send us your podcast sticker and a self-address stamped envelope (SASE) and we will send you a Blubrry care package.
Our mailing address is:
Blubrry – MacKenzie
150 E. Campus View Blvd. #180
Columbus, Ohio 43235
Contact Us:
todd@blubrry.com
mike@blubrry.com
mackenzie@blubrry.com