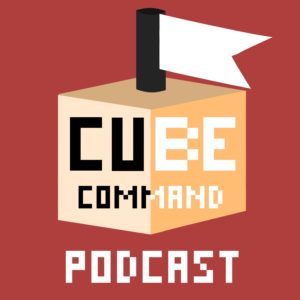 Todd and Mike take a stab at politics and their relation to podcasts. They also discuss some recent issues with Apple and Spotify. Thanks to Tommy Savoia for being the guest this week, showcasing a topic we haven't focused on often, gaming! If you're looking to start interviewing people for your show or some tips, stick around for the Best Practice portion of the show.
Thanks for joining us this episode of Podcast Insider. Looking to be a guest on the show? Let us know.
This week on Podcast Insider…
News:
Gimlet Academy: Gimlet Media will be releasing all of their tips and tricks to the public on how to make a great podcast.
MTV UK: They'll be adding 5 new podcasts to compliment their TV shows
Senator Ted Cruz has started a podcast, The Verdict: As an active participant in the U.S Trump Impeachment Trial, he has been recording episodes every night to review what happened that day concerning the trial.
So You Want to Be President, a podcast by MSNBC's Chris Matthews: Launched on Jan. 27, 2020. Keeping track of the 2020 presidential race.
How much influence do podcasts have in politics or vice versa?
Happy Birthday, Rob Greenlee! Todd's co-host on The New Media Show.
Best Practice:
Prepping your podcast guest: Prepare your guest for their experience, what should you tell them.
Blubrry Specific:
Spark Christian Podcast Conference: Todd is speaking. A new event in Houston, can't wait!
Podcast Movement Evolutions: Again, Todd is speaking. The smaller, first PM event of the year.
We want to know — what type of swag or gifts do you like to receive at conferences? Let us know in the comments or send us an email.
Interview:
Support:
Check your post after publishing: Make sure that the episodes does indeed play and is the correct file.
Apple Updating issue: Yes, they were having issues last week (perhaps still) updating new episodes in their directory.
Spotify Updating issue: If you're having issues with this as a customer and submitted via Blubrry, let us know.
Welcome Emails: When you sign up for hosting, you receive a welcome email. That email contains links to videos on how to get set up and use PowerPress to get started. We highly recommend you watch that video, and you'll be off on the right foot. If you have issues after watching, we're all ears!
Phone Support hours: Remember, we're here on the phones 9am-7pm EST Mon. – Thurs. and 9am-5pm EST Fridays. No other hosting company even has phone support.
Connect with Tommy Savoia here:
Promo code INSIDER for a free month at Blubrry.com
Coming at you this week from The Blubrry, Convo By Design Studio in Columbus, Ohio and Mike Dell's World Studio in Traverse City, Michigan. Produced by the Blubrry Pro-Production team.
Schedule a one-on-one with Todd (hosting customers only) Email todd@blubrry.com
Schedule a tech checkup with Mike (hosting customers only) Email mike@blubrry.com
Send us your podcast sticker and a self-address stamped envelope (SASE) and we will send you a Blubrry care package.
Our mailing address is:
Blubrry – MacKenzie
150 E. Campus View Blvd. #180
Columbus, Ohio 43235
Contact Us:
todd@blubrry.com
mike@blubrry.com
mackenzie@blubrry.com