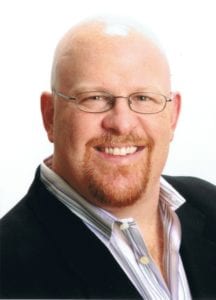 As many podcasters are hobbyists, the legal aspects of podcasting are often a mystery. Gordon Firemark has made a name for himself in the podcast industry by sharing his knowledge as an entertainment lawyer. Todd and Mike discuss some sales propositions, upcoming shows and Blubrry releases.
Thanks for joining us this episode of Podcast Insider. Looking to be a guest on the show? Let us know.
This week on Podcast Insider…
News:
Best Practices:
Listener privacy:

 We are negotiating a contract with Chartable as we have determined they are doing listener attribution in relation to ad buys.
Blubrry News:
PowerPress 8.2 coming, we're hoping for Monday, Jan. 27. 

PowerPress 8.3 ready for beta soon.

Spotify passthrough coming soon! Available to hosted and submitted shows. 
Interview:
Support:
Moving to or from Blubrry? Please contact us BEFORE you do this. Make sure your outgoing company provides a 301 redirect for 30-60 days, at least. 

Yes, Spotify has been slow lately. We're aware of the issue and currently in the process of fixing it.

Adding 3rd party stats redirects via PowerPress.
Contact Gordon Firemark here:
Promo code INSIDER for a free month at Blubrry.com
Coming at you this week from New Media Studio Southern Michigan and Mike Dell's World Studio in Traverse City, Michigan. Produced by the Blubrry Pro-Production team.
Schedule a one-on-one with Todd (hosting customers only) Email todd@blubrry.com
Schedule a tech checkup with Mike (hosting customers only) Email mike@blubrry.com
Send us your podcast sticker and a self-address stamped envelope (SASE) and we will send you a Blubrry care package.
Our mailing address is:
Blubrry – MacKenzie
150 E. Campus View Blvd. #180
Columbus, Ohio 43235
Contact Us:
todd@blubrry.com
mike@blubrry.com
mackenzie@blubrry.com