Podcast: Play in new window | Download (Duration: 59:17 — 54.3MB) | Embed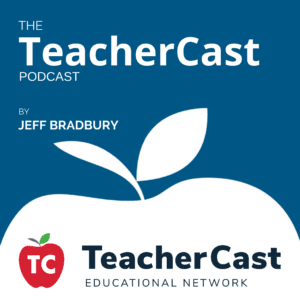 Podcast Insider, Halloween edition 🕸 🎃 👻
Holiday season is upon us and we're working on wrapping up a few projects, while others are looking to start some new ones after the New Year. Spotify is in need of a content analyst, Voxnest says Spotify's popularity is higher than Apple in Europe and NPR is bringing back their successful Student Podcast Challenge. Our network plugin is almost ready, listen in to understand pricing.
Thanks for joining us on this episode of Podcast Insider.
News:
Send us your podcast stickers. Trade you one of yours for one of ours. We'll send you back some Podcast Insider stickers and some Blubrry merch.
Send a self-address stamped envelope to:
Blubrry Podcasting
150 E. Campus View Blvd. Suite 180
Columbus, OH 43235
Best Practice:
Keep it simple: Just because you can write separate show notes for each app directory, doesn't mean you need to. The fewer choices directories have to choose from when pulling your RSS feed, the better. One post, with everything you'd like displayed everywhere is best. It's hard to control what apps and directories do with your RSS feed. RSS is standard and each directory decides on different tags to display in their app. We'll be doing more research on this soon.
Blubrry News:
Network Plugin ALMOST ready to test. Watch for changes to the TechPodcasts.com over the next few days

Network Plugin pricing.
Professional accounts only – no additional charge for plugin.
Shows in the professional account, no charge.
If they add shows not in the professional account, they can purchase bucket of shows.
1-10 $50/mo.
11-20 $100/mo.
21-30 $150/mo.
30+ get in touch for pricing

We are almost ready on passthrough with Spotify
Interview:
Teacher Cast Network – Jeffrey Bradbury

Support:
Changing the name/title of your podcast.

In PowerPress > Feeds tab. Change it in the 'Feed Title' (show title) box.
In Blubrry Publisher, change it in the title box in the "Podcast Settings" link under "Podcast Feed" in the Podcaster Dashboard.
NOTE! You can not do both! If you're using PowerPress, the change must be made there, and the same if using the Blubrry publisher.

The single best place to get help with Blubrry services is at BLUBRRY. Not Facebook, Twitter, IG, direct email, or anywhere else. Blubrry.com/contact OR call us. (not AND call us). If you make a contact there, someone will get to you. NO need to call, tweet, email or post to Facebook.
Call us: (877) 729-8642 or (877) RawVoic(e)
Promo code INSIDER for a free month at Blubrry.com
From The New Media Studio in Southern Michigan and Mike Dell's World Studio in Northern Michigan.
Contact Us:
todd@blubrry.com
mike@blubrry.com
mackenzie@blubrry.com