Last week, Blubrry released PowerPress 8.0 Beta, with a host of new features to make it even easier for you to share your story with the world. Everything from new subscribe destinations, to styling, to various bug fixes.
Given the explosion in podcast listenership–and places for audiences to discover & consume podcasts–we've added a few more subscribe destinations. (As an aside: are you curious about some of those podcast statistics? Be sure to check out our occasional series, Podcast Stats Soundbites, where we discuss podcast production, audience statistics, trends in the market, and what we think the implications might be. Ok. Back to PowerPress!) With PowerPress 8.0, you can submit your podcasts to Deezer, Pandora, and iHeart in addition to all the other existing PowerPress subscribe destinations.
Blubrry wants you to own your own podcast brand. Which means we want to give you as many, simple options to customize your podcast website's look & feel. So, with PowerPress 8.0, we're releasing a whole slew of new stying options for subscribe buttons. We've also added the option to remove "!important" and "text-align: left" styling to subscribe buttons and widgets.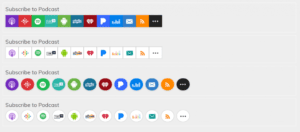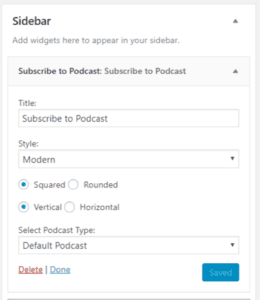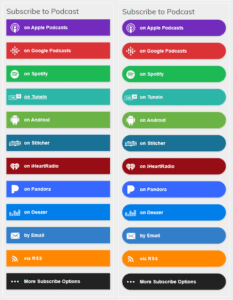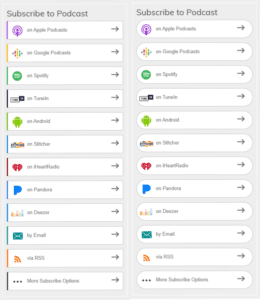 PowerPress is one of the most-used podcasting tools in the world. It makes publishing your podcast and submitting it to the major podcast discovery platforms ridiculously simple, and extremely customizable. Sure, you could podcast on someone else's platform, but you run the risk of not even owning your own podcast. With Blubrry & PowerPress, it always yours and we're just here to make it easier for you to share your unique perspective with the world.
Plus, various improvements and bug fixes.The non-beta release of PowerPress 8.0 is scheduled for October 8, 2019. You can read all the details and documentation on our PowerPress Beta page.