Podcast: Play in new window | Download (Duration: 54:42 — 50.1MB) | Embed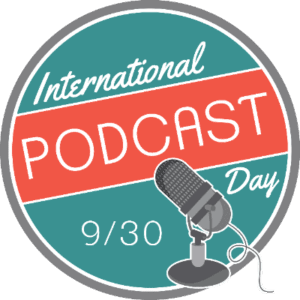 Todd, MacKenzie and Mike did a session for International Podcast Day 2019. A session titled, 'The Top Things You Should Know About Your Podcast.' Daniel J. Lewis, from the Audacity to Podcast, was in charge of our session – giving Steve and Dave Lee a break for the 24+ hour day.
As promised we announced our winner for our International Podcast Day giveaway, that includes free hosting for a year, some equipment, consulting from Todd and promotion on this show, Podcast Insider. Congratulations to Chuck Fields – Your Space Journey.
We also announced that PowerPress 8.0 beta is now available. We're looking for more testers before the official release! Check it out here: PowerPress 8.0 beta.
See you next week with another NORMAL episode of Podcast Insider and thanks for joining us on this special episode of the show!
Coming at you this week from the New Media Studio in southern Michigan, Mike Dell's World Studio in northern Michigan, and the MacKenzie at the Convo by Design studio in Columbus, Ohio. Special thanks for the IPD team as well.
Promo code INSIDER for a free month at Blubrry.com
Contact Us:
todd@blubrry.com
mike@blubrry.com
mackenzie@blubrry.com