Podcast: Play in new window | Download (Duration: 49:49 — 45.6MB) | Embed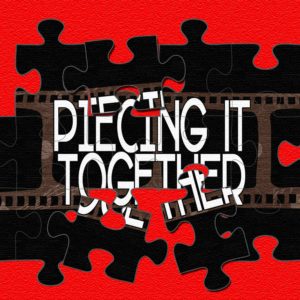 International Podcast Day is just almost 48 hours away and we can't wait to get started. We have multiple slots throughout the day, and we're hosting a giveaway. If you haven't submitted your new show idea yet, you have a day or so left. You can learn more about it here. Todd and Mike discuss a new show from CNBC, iOS 13 has been released by Apple, and they have a handful of tech support suggestions.
Thanks for joining us on this episode of Podcast Insider.
Interview:
Dave Rosen, host of Piecing it Together
News:
CNBC has launched a podcast, Squawk Pod, in conjunction with their daily show Squawk Box.
iOS 13.1 has been released from Apple. They've included some bug fixes.
Information from Podnews. UK newspaper, The Daily Star stole a story from a podcast and published it as their own.
Descript Studio is now available. It's a very interesting audio app!
Best Practices:
Make sure your subscribe sidebar widget is above the fold. When someone comes to your site on any device, this way they don't have to scroll up or down to subscribe.
Blubrry News:
This Monday, September 30th is International Podcast Day. They're starting on Sunday due to time zones. Win one year of hosting with Blubrry. Submit to win here.
Todd and others were in Columbus for some team meetings.
New Podcast Insider site coming soon!
PowerPress 8 scheduled to be released on the 9/30/19
Support:
When publishing a podcast episode, make sure you check that the file plays right after you publish. Press play or download just to make sure.
Here's a publishing checklist:

Look at the post as a user would see it. (Good time to check for typos and such in the blog post as well)
Publish the post
Clear any site caching
Hit play on the player. Does it play?
Hit the download link. Does is either download?
Check the RSS feed at CastFeedValidator.com
Relax in the knowledge that my episode is out and inform your audience 🙂

If only one app is having an issue, it's most likely that app, and not your feed or your hosting company. Even if that app is Apple Podcasts.
Coming at you this week from the New Media Studio in southern Michigan and Mike Dell's World Studio in northern Michigan.
Promo code INSIDER for a free month at Blubrry.com
Contact Us:
todd@blubrry.com
mike@blubrry.com
mackenzie@blubrry.com