Putting out a top-of-the-line podcast just got easier with Blubrry's extended network. We partnered with the audio engineering company AudioTech, which will edit your podcast episodes for an affordable price. All Blubrry hosting customers receive 20% off any podcast editing service provided by AudioTech.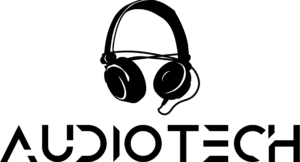 As a podcaster, you know how much is involved with not only creating great content for an episode, but publishing it as well. Here are a few reasons why you might want to invest in a professional editor – whether you're currently editing your own or not.
Take out umms, ahhs, long pauses, meowing cats, crying babies – all those life noises

Normalize your levels – especially helpful with multiple voices

Add your intros and outros, maybe even some ads/sponsorships

Cut the ends – clean up the beginning and end of your episode
Learn more about what AudioTech offers and reach out to them to get started. They've got some great examples of their work online, go check it out. If you're ready to get started email info@audiotch.com and be sure to CC support@blubrry.com in your email.
We're hoping to integrate this into the Blubrry Podcaster Dashboard and/or PowerPress down the line, so if this is something you'd appreciate let us know. We're always open to suggestions on how to improve our partnerships.