Podcast: Play in new window | Download (Duration: 1:03:45 — 58.4MB) | Embed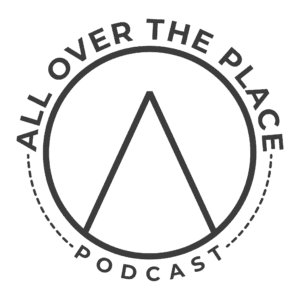 With only a few days left until Podcast Movement we're getting antsy to head to Orlando. Before that, we've got lots to talk about in podcasting. The Podcast Awards, hosted by Todd, is announcing the nominees this weekend, iHeart is translating shows and Entercom bought up two podcast companies. We also discuss files names, specifically best practices and how to not cause an issue for yourself and your podcast. Lastly, we ask that you please be kind and patient to tech support. Again, we'll be at Podcast Movement next week and we want to see you so, stop by booth #114 to record a promo — maybe you'll win a RODEcaster Pro — and ask your podcasting questions at our help desk.
Thanks for joining us on this episode of Podcast Insider.
Interview:
Jeremy Bassetti, All Over the Place Podcast
Twitter: @jeremybassetti
Podcasting News
Best Practices
File names: your media file names do nothing for SEO so simple is better.

No spaces or symbols
Just letters, numbers, dashes (-) or underscores (_)
Do not start the file name with anything but a number or letter
Do not end the file name with anything but a number or letter
Shorter is better
Unique file names (Numbers or dates work for that)
This show uses the naming convention with the date. Example, this show's file name is PCI-2019-08-08.mp3
Mike's show, Podcast Help Desk, uses an even simpler one. PHD123.mp3. The number represents the episode number, to keep the names unique.
Blubrry News
Blubrry Support
Security Plugins or add-ons for WordPress: Some of them can block things like APPLE. If your feed checks out in CastFeedValidator.com but Apple says they can't read your feed, then likely you have a firewall or security plugin that is blocking Apple. The user agent for Apple starts with CFNetworks and their IP addresses all start with 17.xxx.xxx.xxx. So, if you are having that issue, check with your web host that you are not blocking those things. Another possible work-around for that would be to use PodcastMirror.com (a free service by Blubrry).
Be nice to tech support 😃 (or any customer service person you use) They ARE there to help. Lately, we have had a rash of people just start out mean. Our Tech Support guys are very good at not acting in kind, but it's so much nicer to start out with the facts of the issue, answer a few questions and we can solve the issue or tell you how to solve it. We are not here as a punching bag for your frustrations. We do understand that it can be frustrating, believe me! But, we are humans as well. It's a lot nicer when you don't feel like screaming 🙂
Promo code INSIDER for a free month at Blubrry.com
Contact Us:
todd@blubrry.com
mike@blubrry.com
mackenzie@blubrry.com