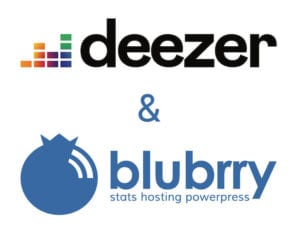 Sorry, we couldn't resist the obvious pun + sci-fi reference. We also couldn't resist making it easier than ever for podcasters to distribute your podcasts to even more listeners. Which is why, for the past year, we've been quietly working with Deezer behind the scenes. The result? Next week you'll be able to submit your podcast to Deezer and their 14 million monthly active users through Blubrry, one of the most flexible and powerful podcasting platforms on the market.
How do I get my podcast on Deezer?
It's actually pretty easy. All you have to do is use your Blubrry account–even a free one– and claim your podcast listing in the Blubrry Podcast Directory if you havent already and then submit your show through the Podcaster Dashboard. We're putting the final touches on everything, and will have this new distribution location ready to go live next week, so make sure to check back.
Why Blubrry & Deezer?
Deezer is huge. As of January, 2019, "Deezer had 56 million licensed tracks in its library, with over 30,000 radio channels, 14 million monthly active users, and 7 million paid subscribers." And–like about every other streaming audio platform–Deezer wants in on the growing podcast market. Which is where Blubrry comes in. "We touch in excess of 75,000 shows and have 150 million downloads a month across all of our customers" says Todd Cochrane, Blubrry's CEO. "So, we could bring 75,000 shows to Deezer." Even better? If you're a hosting customer, Blubrry's IAB  certified podcast stats platform will still give you the most reliable, accurate data available on the market today.