Podcast: Play in new window | Download (29.3MB) | Embed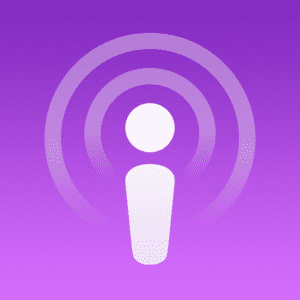 iTunes may be dead, but Apple Podcasts is doing just fine. Changes are afoot at Apple, announced at WWDC last week and we've got all the information you need. Stick around to hear why you want to use WordPress and PowerPress to power your podcast. Mike and Todd were even both in the same time zone this time around to record. Don't miss them reviewing push vs. pull technology too!
Thanks for listening to the show and please subscribe at PowerPressPodcast.com.
We love our PowerPress users, please leave us a review 
News:  APPLE APPLE APPLE
It's official: Apple is killing iTunes as a whole on Mac desktops (iTunes software for Windows, etc.)
Categories: They're updating categories later this year. No need to stress.
New Images: Adding new images for podcast posts. We'll have more details later on.
Transcription Search: They'll be adding this feature to the Podcasts app.
iTunes Tags: Changes for the above updates.
Topics:
Advantages of Being on WordPress and PowerPress with Blubrry Hosting.
( PowerPress *can* be used without Blubrry hosting if you HAVE to)
Own your RSS feed by using PowerPress on YOUR domain.
Stable platform that is updated regularly for new things in podcasting (like Apple Categories and tags).
Not going out of business next week (or without notice).
IAB v2.0 Certified Compliant stats.
All kinds of support; we offer screen sharing to troubleshoot your issue.
Ease of use: Post – Upload – Publish.
Using your own domain means you cannot be "deplatformed" easily.


Disadvantages of going with a less established platform.

Support may be hard to get or nonexistent.
You don't own your RSS feed address.
Company stability; no worries on if they're going out of business in the future.
They may submit your feed to the directories (easy) but you don't own those listings (bad).
May not keep up with the changes at Apple or other directories (cough Soundcloud cough) Beware of shiny object syndrome. Things may appear better than they actually are.
Support:
Directory issues: If an episode isn't available in only one specific directory, AND you've given that directory ample time to update, it is most likely a problem with that app or directory. Please contact that team first.
Spotify listings: Lately they've been slow updating shows with new episodes. Relax, nothing is wrong, as long as your episode is in your feed and is available in all the other directories. Spotify is just lagging at the time of this recording. By the time you hear this it's possible the problem has been fixed.
All podcast directories and apps utilize your RSS feed. When you update your RSS feed with a new episode, directories, apps and subscriber software, all check YOUR RSS feed to see if something is new. It's not an instant technology like we're used to with Twitter, Instagram, posting blog posts. etc.
It's common for people to have the wrong impression of how RSS feeds work, thinking they PUSHES out to everyone. It does not. ALL these places and your subscribers PULL your feed. It asks for your feed when it gets around to it and PULLS your feed to update your listing. Your subscribers are subscribed to your feed and after that never really touch Apple Podcasts or the other services again – they use it simply for the listening capability. They are just subscribed to your feed directly in their app of choice. Subscribe to your own show and take care to notice if you receive your new episodes right away. If so, everything is working correctly. It works the same as every other directory or app. There is nothing we or you can do to make that faster. It takes whatever time it takes.
To check your RSS feed to make sure it's working and which episodes are in it, go to CastFeedValidator.com and put your RSS feed address in the box and validate. This will display the contents of the feed and what is in directories and apps at the time.
To ask questions or to comment on the show, you can contact Todd or Mike here: yourpodcast@blubrry.com.