Podcast: Play in new window | Download (Duration: 56:54 — 78.2MB) | Embed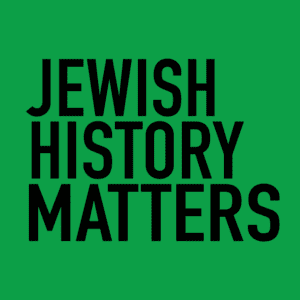 A great followup to the last episode, we discuss why someones podcast matters and the reasons behind starting one and ending one. Jason Lustig, host of Jewish History Matters, started his show about a year ago and is currently in it's second season. He's in academia so he sees a significant reason to focus on historical topics and setting goals for your show. When he was researching how to start his podcast and what you should do he gravitated towards advice from NPR, as they're well known in the industry. We discuss the advice they provide to any podcaster.
Recently numbers from Blubrry via Todd Cochrane came to light about the number of shows that are active compared to the number of shows that exist in general. Given the number of years podcasting has been around, some shows aren't active anymore, but that's just one reason why a show hasn't released a new episode within the last 60 days.
Thanks for listening and please subscribe via your favorite podcast app. If you'd like to be a guest on the show reach out to MacKenzie. She's always looking for fun, new podcasters that use Blubrry services, specifically PowerPress.
Fan of PowerPress? Leave us a review here!
Show notes:
NPR Ear Training Guide: Helping fix issues with recording, editing and mixing. Helpful for those just starting a show or that need a little extra push to improve one.
Jewish History Matters: Podcast from Jason Lustig. Conversations on new research and debates about Jewish history and why it's important.
Death of a Podcast: What is podfade?
Sound Education: 1st time conference in Cambridge, MA early November.
Email MacKenzie: Contact her with your questions, comments, guest requests, etc.