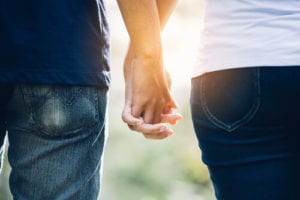 Spouses podcasting together? It's a trend that just makes sense. After all, one of the biggest obstacles when starting a podcast is finding a host that complements you. So when one member of a couple provides the creative content-planning chops while the other geeks out over technology and sound quality, the result can be an enviable podcasting partnership.
One such dream team consists of Paul and Caroline Daley, part of the Blubrry community, a self-professed "black-belt in the nerd arts" and the "coolest nerd-wife in the world,"and hosts of The Daley Review, a podcast dedicated to reviews of TV shows, movies and books. Read on to find out more about Paul and Caroline and how they manage to keep up with a weekly podcast, all while raising three kids with special needs:
How they got started:
As parents to three special-needs kids, Paul and Caroline are well aware that the divorce rate in special-needs families is high: 90%, says Caroline. "We saw podcasting together as an outlet that would give us something fun to talk about, besides doctor's appointments and milestones," says Paul.
"It's a new way to connect that's just about us and our thoughts," Caroline agrees.
The couple says they settled on covering TV reviews and discussion after they attended a TV Festival in Austin called ATX. "A TV show called The Leftovers held a panel there, which led us to both the show and podcasts about the show," says Paul. "After listening to a couple podcasts, we decided we could do just as well as anything we'd heard so far. So, we started podcasting."
While Paul has been a long-time podcast listener, Caroline wasn't a newbie: she always had a penchant for podcasts about her favorite TV shows, like The Gilmore Guys. But while Paul actually owned the equipment needed to record episodes for a while, it wasn't until the couple decided to move forward that he connected all the dots of how to create and publish a podcast.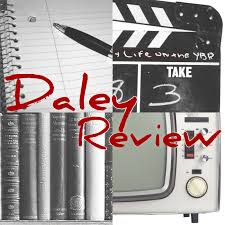 How they do it:
At first glance, the workload appears to be split among fairly traditional gender lines, with Caroline doing handling content planning tasks like research and taking notes and Paul handling the post-production technical aspects like uploading, publishing and website maintenance. But, Paul notes, Caroline has taken on about 90% of the editing in the past year, because "she's faster than me at it." Lesson to other podcasting duos? Play to your strengths and interests, but keep an open mind: through the journey, you may find that you develop skills you didn't know you could have.
What their friends and family think: 
Are people surprised to find out that Paul and Caroline have a podcast together? Yes! When people find out, "half of their responses revolve around our personal lives," says Paul. "The people that know us at all ask how the parents of three special needs kids have the time to do it. We tell them we have to make the time. Marriages in special needs families have a much higher rate of divorce than other families, so we see this as a form of self-preservation. There's not too many questions related to time management after we give that answer."
"The other half says, 'What's a podcast?'," quips Caroline. But she agrees with Paul about the importance of the connection podcasting provides. "Many great couples have memories of conversations they had where they stayed up all night laughing or can point to countless inside jokes that only they know," she says. "One amazing side effect of podcasting together is we have recorded hundreds of those conversations where we are laughing and creating those "inside" jokes and we are able to revisit them any time we want ( I often do). My mom told me one of the saddest things is when someone is no longer with us, you miss their voice – but our voices and silly banter are documented forever."
Want to hear more from this inspiring couple? Head to SoManyShows.com to listen to the Daley Review, or catch them at @DaleyReview on twitter and Facebook.