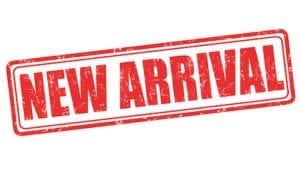 Blubrry has long been committed to simplifying the technical side of podcasting so that podcasters can focus on creating excellent content.
With the release of Blubrry WordPress Website, Advanced podcasting has never been so easy.
Advanced is a second tier of service for Blubrry WordPress Website, which launched its Standard level in June. The turnkey solution includes hosting, statistics, and a managed WordPress website, as well as an expanded selection of templates, themes, and plugins. Most importantly, Blubrry WordPress Website Advanced offers the ability for podcasters to use their own domains, (purchased separately,) for their website.
"All of our PowerPress Site options are highly optimized to be blazing fast, and managed by a professional team that keeps the sites secure, backed up, and regularly updated, allowing the content creator to focus on creating content," says Angelo Mandato, CIO of Blubrry.
"Our goal with Blubrry WordPress Website is to allow a podcaster to scale features to their websites as their show grows. The Basic tier is designed for a new podcaster launching a show, and the Deluxe tier is for podcasters that want to establish their brand, and build SEO and social awareness to their website, via their own dot com," says Todd Cochrane, CEO of Blubrry.
Blubrry is the only podcasting company to bring a product to market that will scale and grow with the podcaster, as their show and audience evolves. Podcasters can look forward to two higher tiers of service, which will provide podcasters with greater flexibility to build networks and host multiple shows. They'll also offer additional features, security measurements, and sophisticated customization capabilities. Podcasters with a community of any size can use Blubrry WordPress Website.
As with any Blubrry product, the purchase includes free world-class phone support, so you won't have to worry about the learning curve. We're here to help you get things off the ground because our goal is your success. Check out the Blubrry WordPress Website plans, and if you have questions, leave us a comment below!