Podcast: Play in new window | Download (Duration: 49:29 — 68.1MB) | Embed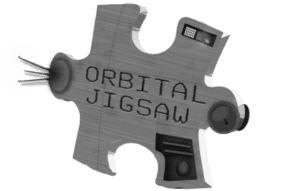 Look out podcasters, Hollywood is coming for your original content! Be in control of your original podcast content, and don't let anyone tell you any different. Podcast Movement is coming up quick, in about three weeks, and don't wait to permanently move or redirect your feed. Nick Howell joined MacKenzie on episode 50 to share how he has used PowerPress and what's changed for his shows over the years. Check out multiple shows on his network, the Orbital Jigsaw. Join Nick and MacKenzie at Podcast Movement next month. Thanks for listening and please subscribe. If you're discovering the show now, go back and check the past episodes!
Fan of PowerPress? Leave us a review, here!
Show notes:
Where is Hollywood Looking for it's Next Hit? Podcasts! Is this a good thing or a bad thing?
Orbital Jigsaw podcast network Big thanks to Nick for sharing the details on his shows and how he got his start in podcasting back in 2011.
– The Concession Stand: TV, movies, pop culture
– Busted Wide Open: Weekly show about pro wrestling
Tune in to the past 49 episodes of the show
Podcast Movement: Get 10% off your ticket using the code Blubrry
Show intro and outro courtesy of: Phonophage