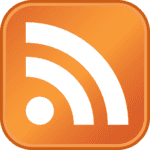 Gimlet Media came into some (lots of) more money, learn what long-tail and no-fault hosting are at Blubrry, and we need to mention that your RSS feed IS the most important of your podcast. Should you use Anchor if you're on Soundcloud now? Todd and Mike chat about all these topics and more on today's show.
Thanks for listening to the show and please subscribe at PowerPressPodcast.com. We love our PowerPress users, please leave us a review.
News:
Topics:
Long-Tail file replacement and No-Fault hosting – What they are and how they help Blubrry customers.
The RSS feed is the most important part of your podcast.
Directories like Apple Podcasts (iTunes), Blubrry directory and others, how they work. We explain the pull vs. push misconceptions.
Support:
Having more than one podcast, and how that works at Blubrry and with PowerPress.
Q: I signed up for stats (free or Pro) and they are not working. HELP!
A: Much like getting tickets for a concert, you have to actually get to the concert to hear the music. Same with stats, simply signing up is not enough. You have to implement the stats redirect at your RSS feed BEFORE it will count. We can only count stats from the time you implement them and not before. As much as we would like to, time-travel is not one of our strong suits. We can not count downloads that have already happened. For a short video on how to implement the stats redirect (required for stats collection) see: Setting Up Blubrry Statistics
To ask questions or to comment on the show, contact Todd and Mike here: yourpodcast@blubrry.com.