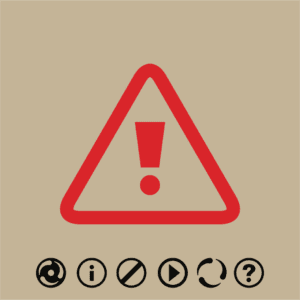 Soundcloud, primarily a platform for streaming music, also gained popularity several years ago as a place to host a podcast. But public statements and rumors of cancellation of salary reviews is another sign that all is not well and SoundCloud may not be around much longer. If the company folds, it will be just one in a long line of podcast service providers to disappear – often without much warning, leaving their customers high and dry.
What will that mean for podcasters who currently use SoundCloud? Here at Blubrry, we worry about podcasters who's podcast feed is tied to the service. If they pull the plug with short or no notice a lot of podcasters will be left high and dry with no way to redirect their podcast feed, migrate their data, and have a seamless transfer. Some shows on the platform have their sole presence there with no external website which would mean the death of their shows. Whether or not SoundCloud gets desperately needed funding their last round was a loan, it's wise to protect your podcast starting today. Follow these three simple tips:
As a podcaster, it's vitally important that you own and control your own feed. This protects you in the surprisingly-likely case that your podcast service provider suddenly disappears or experiences an outage. (It happens more often than you might believe, and can occur without warning.) At Blubrry, by using PowerPress on your own website you control your feed. That means that if we disappear one day or simply experience an outage, your feed is still controlled by you – period. And when you control your feed, you can host your media anywhere you want. Check out our step-by-step tutorial that offers specific instructions for migrating your podcast from SoundCloud, Libsyn, PodOmatic and more. Blubrry continues to advocate owning and controlling your whole stack and providing tools that make podcasting possible while not imposing our brand on your shows.
Back up your media files. Hosting files can disappear without warning, and no, a copy on your hard drive isn't exactly a secure backup plan since they can become corrupted or even lost. Use a cloud-based backup system to give you extra peace of mind. After all, you don't want to lose that content you worked so hard to create. Having a backup can protect you from a podcast hosting providers demise and allow you to get your show back online quickly, so long as you control your podcast feed.
Make sure you own your brand, not just your show. Without the ability to direct your listeners to your own branded site which you control, you could lose your audience overnight. "The concern I had from the beginning with SoundCloud is their constant desire to send people to THEIR app to listen to our content," explains Zack East, Digital Media Manager at Midwest Family Broadcasting in Benton Harbor, MI, who recently switched his radio stations' entire podcast catalog from SoundCloud to Blubrry.  "Even when we embedded players in to our website content, they still wanted people on mobile devices to go to their site instead. Blubrry allows us to keep our listeners on our websites, easily able to listen, download, subscribe and follow our content and gain new fans! "Many podcast services companies seem to care more about using your listeners to their advantage than in helping you build a successful brand of your own. Here at Blubrry, we've always been focused on helping podcasters find, reach, and retain their audiences. We make it easy to develop your own brand with Blubrry WordPress Website, an all-in-one podcasting and website solution. With account levels ranging from basic and free to pro, there's nothing keeping you from having a customized and branded website of your own so that no matter what happens in the world of podcasting, your listeners stay yours always.